The anticipation of striking gold with winning numbers is unparalleled in the vibrant realm of the California lottery. Yet, tracking those lottery tickets and staying updated on the latest draw dates can be a tad overwhelming. Enter the CA Lottery App, the official mobile interface backed by the California State Lottery.
Seamlessly bridging the gap between you and the next Mega Millions jackpot, this app is your definitive companion in navigating the intricate world of lottery games in the Golden State, ensuring every play is informed and responsible.
The Rise of the Official Lottery App Today
In the ever-evolving landscape of California's lottery system, the nostalgic allure of paper lottery tickets is being complemented by digital advancements. The CA Lottery App, also recognized as the California Lottery Official App, represents this significant shift, ushering in a modern era for lottery enthusiasts while maintaining respect for time-honored traditions.
Engaging Features of the California Lottery App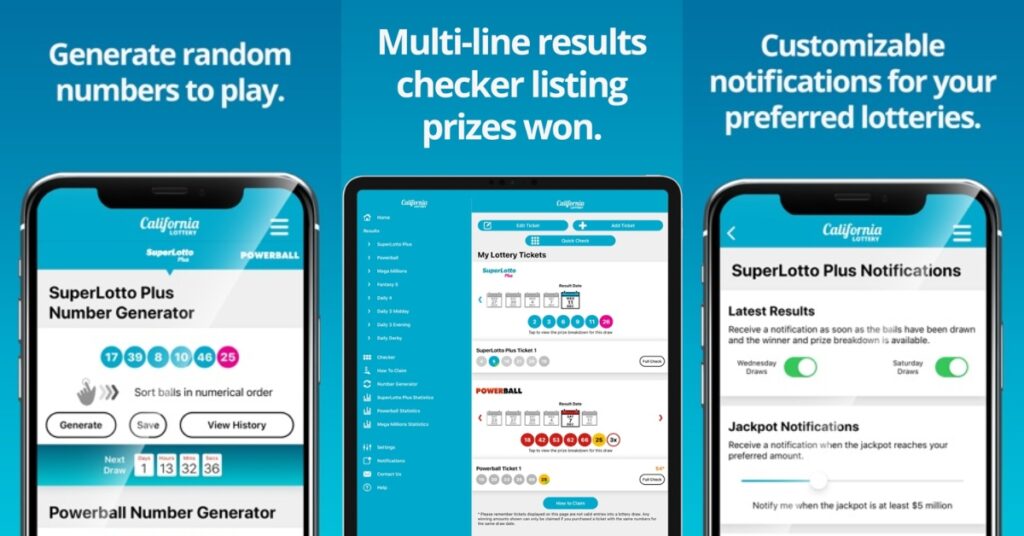 Check-a-Ticket Feature
Gone are the days of manually cross-referencing your lottery numbers. With the app's ticket checker, you can instantly see if you've struck gold.
Draw Game Notifications Straight to Your Mobile Device
With the draw games notifications feature, you'll never miss a beat when Mega Millions or any other major draw game results are announced.
Interactive Map for Retailers
Not sure where to buy your next ticket? The app's interactive map will guide you to the closest California lottery retailers or even "lucky retailers" known for their history of winners.
Benefits Beyond Gaming
Using the CA Lottery App, you can conveniently locate hot spot play locations through its interactive map and contribute to California public schools with every lottery ticket purchase, providing supplemental funding. Additionally, the app offers users an exclusive chance to enter non-winning scratchers for enticing bonus draws, merging play with purpose.
A Comprehensive Guide Within the App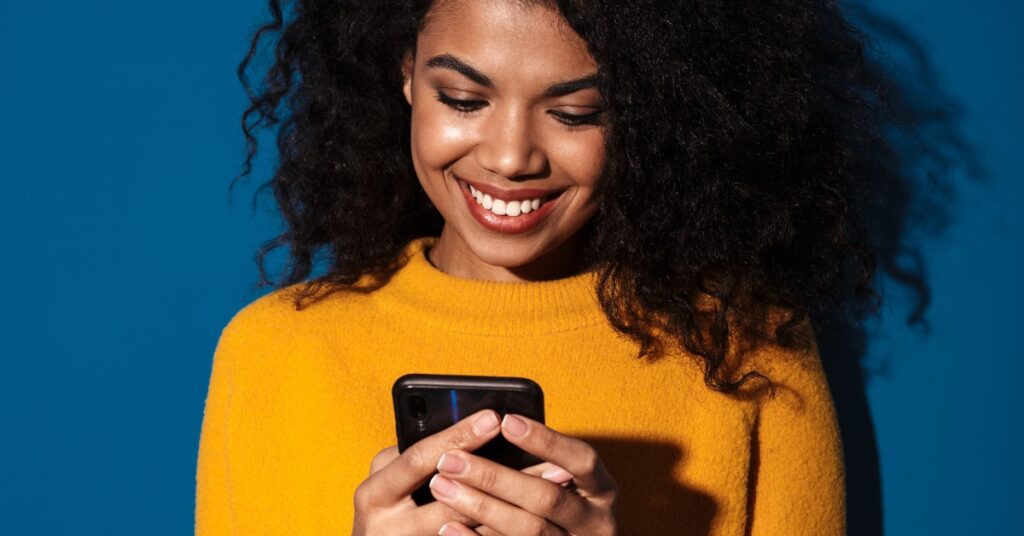 The CA Lottery App emerges as more than a mere digital tool—it is a comprehensive compass guiding enthusiasts through the vast California Lottery terrain. Here's what you need to know:
Downloading the App
Visit your device's app store.
Search for "California Lottery Mobile App" and download it.
Scanning Tickets
Open the app and grant camera access.
Use the scan feature to check if your ticket is a winner.
Checking Winning Numbers
Navigate to the 'Draw game' section.
View the winning numbers and jackpot amounts for any Draw game.
Hot Spot® Draw Results
Access the Hot Spot® section.
Results are updated every 4 minutes.
Finding a Retailer
Use the app's locator feature.
It will show the nearest Lottery retailers based on your location.
2nd Chance Draws
Scan eligible ticket codes.
Participate in weekly 2nd Chance draws for a chance to win cash prizes.
Troubleshooting Scans
Ensure your camera is clean and functioning.
Ensure the ticket's barcode is clear and not damaged.
Try scanning in a well-lit area.
FAQs & Help
Navigate to the 'How to Scan FAQs' section for common questions and answers.
Play Responsibly with the CA Lottery App
Beyond its engaging features and complete game information suite, the CA Lottery App significantly emphasizes responsible gaming. While it serves as a hub for lottery results, draw date reminders, and even the chance to enter non-winning scratchers for bonus draws, the app's core message aligns with the California state law: Play responsibly.
The California Lottery regulations always have prioritized players' well-being, and this official app embodies that principle. Facilitating gameplay it also educates users about the importance of moderation and making informed decisions, ensuring a balanced and ethical lottery experience for all Californians.
How the CA Lottery App Enhances Your Lottery Experience
With the California Lottery Official App, lottery enthusiasts no longer have to await broadcasts or visit retailers for results. This mobile tool sends real-time draw game results for Mega Millions, Powerball, and other draw games straight to your device.
Through customized notifications, users can receive specific updates on the current jackpot prize-claiming options and locate nearby lucky lottery retailers using an interactive map. Whether you're curious about the latest lottery ticket results or seeking hot spot play locations, this app streamlines information, ensuring you never miss out on essential lottery updates.
Your Lottery Journey Awaits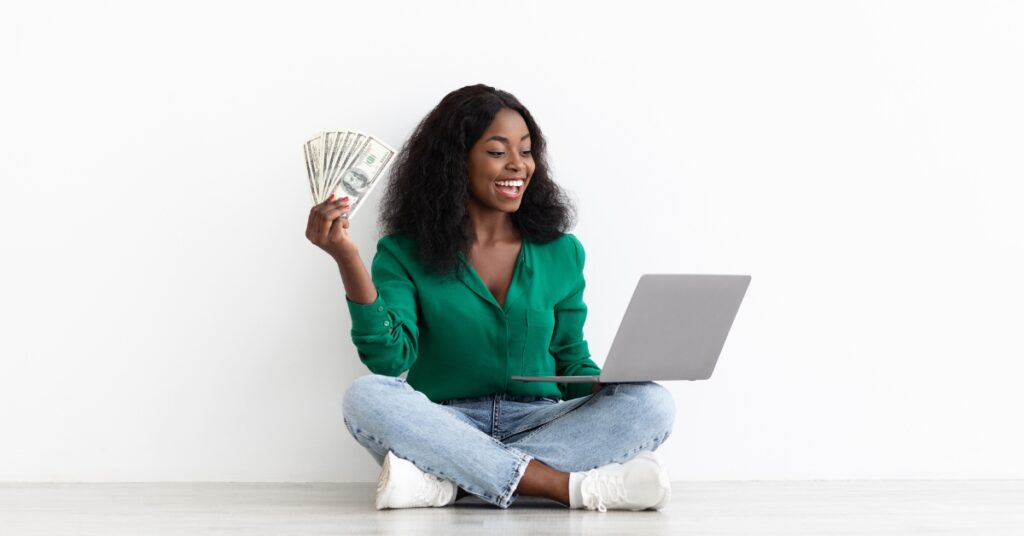 The CA Lottery App is more than just a tool; it's a comprehensive guide and companion for all things lottery in California. By seamlessly blending convenience, trustworthiness, and social responsibility, this official app has cemented its place in the pockets and hearts of many Californians.
Remember, the next time you hear someone mention they've hit the jackpot, it could be because they had the CA Lottery App by their side. So, why wait? Dive into the digital world of the California lottery and explore the myriad of opportunities that await. And always play responsibly.
FAQs
What is the California Lottery Official App?
The official mobile application released by the California State Lottery provides users with real-time game information, results, and features.
Can I check my Mega Millions and other game results through this app?
Absolutely, the app provides draw game results, including Mega Millions, and allows users to check their winning numbers instantly.
How does the ticket checker function work?
Users can scan their physical lottery tickets using their mobile device's camera to verify if they've won.
Are there notifications for draw game results?
The app offers customized push notifications, ensuring you receive draw games notifications straight to your device.
Can I buy lottery tickets through the app?
No, the app provides information and features related to the lottery, but to purchase tickets, you'd need to visit California lottery retailers.
Do the California lottery regulations apply to the app?
The CA Lottery App strictly adheres to California lottery regulations, ensuring a trustworthy and compliant experience.
Are there special features for frequent players?
Certainly! The app provides hot spot play locations, an interactive map of lucky retailers, and options to enter non-winning scratchers for bonus draws.
How does the app support California public schools?
A portion of the California State Lottery's proceeds, including interactions with the app, contribute to supplemental funding for California public schools.
If I win, how do I claim my prize?
The app offers concise prize-claiming instructions and various prize-claiming options in line with California state law.
Is there any map feature in the app?
The app includes an interactive map to help users find nearby lottery retailers or hot spot play locations.
Can I check older lottery results?
Absolutely, the app provides complete game information, including past lottery results for various games.
How often are the draw dates?
Draw dates vary depending on the game. The app keeps users updated with accurate draw date information for all games.
Are there any fees or deductions when claiming a prize through the official app?
The CA Lottery App adheres to California lottery regulations prevail, ensuring transparency and fairness. While there might be state-mandated deductions, the app doesn't charge extra fees for its services, emphasizing play responsible and fair gameplay.
Can I cash in anonymously using the methods provided in the app?
The app adheres to California state law, which allows certain jackpot winners to remain anonymous. However, for most winnings, you may be required to disclose your identity when claiming your prize.