The North Carolina Lottery has an official mobile app that allows players to scan their tickets to check for winners, see the latest winning numbers, and find retailers.
The app also offers other features, such as signing up for lottery alerts and viewing past drawings.
How does the app perform? Read on for our full review.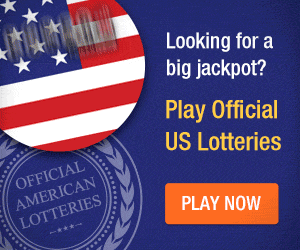 The History of the North Carolina Lottery
Lottery players in North Carolina have the opportunity to benefit the deserving charity while also having a chance to win substantial amounts of money. This website will keep you informed of the latest Lottery news and information, as well as the schedule of upcoming drawings and information on how to claim winnings.
This is one of the newest lotteries in the nation, having been founded in 2005. The amount of money that may be spent on education in the state is not limited; in fact, the total amount that can be spent on education in the state now exceeds $8 billion.

In 2014, the North Carolina Lottery teamed up with Papa John's to provide a scratchcard with a $20,000 prize pool. Players may also win free pizza, discounts on orders, pizza parties, or a year's supply of pizza for free in addition to the monetary prizes.
The current lottery games are Powerball, Mega Millions, North Carolina Cash 5, Pick 3 Evening, Pick 3 Midday, Pick 4 Evening, Pick 4 Midday, and Lucky for Life.
Lottery Tickets Can Be Purchased

Pick 3, Pick 4, and Cash 5 are not available to international players right now. Regardless, you are still eligible to play Powerball and Mega Millions.
The State of North Carolina has a drawing schedule (NC)
Check out the schedule for all of the exciting NC games so you don't miss out on a drawing; chances to win are available seven days a week:
Info about the game
Residents of North Carolina have access to a variety of in-state games, including Powerball and Mega Millions.
North Carolina Pick 3 Lottery

Pick 3 has two daily lotteries in which players may win up to $500. Select from a variety of thrilling game variants to see if you can outsmart the house. You must pay $0.50 or $1 to play with three numbers between 0 and 9 to be eligible to participate.
North Carolina Pick 4 Lottery

Pick 4 runs day and evening draws seven days a week, allowing players to win cash prizes of up to $5,000. To begin, choose four digits from 0 to 9, a game type, and a wager of $0.50 or $1.
North Carolina Cash 5 Lottery

Cash 5 is a daily draw game with a $100,000 minimum payout that rolls over until someone wins! The highest reward is awarded to the player who matches all five numbers from 1 to 43. Tickets cost $1 per line. For more chances to win, use the Double Play and EZMatch add-ons.
North Carolina Lottery Game Alternatives
Why not try scratch-offs supplied by the North Carolina Lottery if you're looking for some quick entertainment? You may get these games from any authorized retailer and start winning right now.
Another good option is to play fast-paced games. There are a variety of rapid games available at various prices; they all print on demand from the terminal and provide a variety of great cash prizes or a rolling jackpot that you may win right away.
Keno is a fast-paced game with draws every four minutes that awards cash rewards. Choose how many numbers from 1 to 10 (called Spots) you want to try to match, as well as how much you want to bet each play, ranging from $1 to $10. The winning numbers will be chosen at random from an 80-number pool in each Keno drawing.

Prizes and Drawings Won

You have 180 days from the date of the drawing to claim your prize if you won a prize in a drawing game. If you won anything in an instant scratch-off game, you have 90 days to collect your prize.
Any North Carolina Lottery prize worth less than $599 may be redeemed at any authorized store, while winnings over $600 to $99,999.99 must be claimed by mail or at the North Carolina Lottery offices. You must pick up your prize in person at lottery headquarters in Raleigh if you win $100,000 or more.
What if the awards were worth more than $5,000? The federal government will deduct 25% of taxes, while North Carolina will collect a 5.8% tax.
Call the Lottery's toll-free customer service line at 1-877-962-7529 from 8 a.m. to 5 p.m. Monday through Friday if you have any questions.
You may request a prize via mail
To collect a prize of $600 to $99,999 via mail, you'll need the following documents:
Originally signed ticket
Completed claim form
Copy of photo ID with your name, signature, and age
Copy of your Social Security card
Mailing address to be sent at the following:
NCEL

PO Box 41606

Raleigh, NC 27629-1606
Age Rules
To play North Carolina Lottery games, you must be at least 18 years old.
FAQs
How do I get the NC lottery app on my phone?
To install the NC Lottery Official Mobile App on your phone, you can search for "NC Lottery" in the App Store or Google Play Store and download the app for free.
What are the benefits of the NC lottery official mobile app for players?
The NC Lottery Official Mobile App offers players a variety of benefits, including the following:
– The ability to buy tickets for all lottery games, including Powerball and Mega Millions
– The ability to check winning numbers and view jackpot amounts
– The ability to see drawings and results for all games
– The ability to set up jackpot and winning number alerts
– The ability to create a digital playslip for select games
– The ability to scan tickets to check if they're winners
– The ability to view lottery retailer locations and contact information.
When does the NC lottery official mobile go live each day?
The North Carolina lottery official mobile app goes live each day at 5:00 pm.