The thrill of lottery games has always been a significant part of New Jersey's culture. With the introduction of the NJ Lottery app, the traditional paper ticket experience has been transformed, offering a plethora of features that cater to today's tech-savvy lottery lovers.
But what exactly does this app offer, and how does it stand out?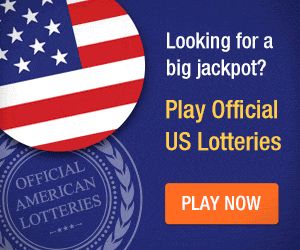 A New Era for the NJ Lottery
From Paper to Digital
Gone are the days when you had to keep a physical ticket safe until the draw. The NJ Lottery app allows users to create and save ePlayslips, eliminating the need for a paper ticket. This feature not only caters to the environmentally conscious but also to those who prefer a clutter-free lifestyle.

Scanning Made Simple
The app's lottery scanner feature lets users determine if they're a winner by simply scanning their ticket's barcode. No more waiting in lines at licensed retailers or fumbling with a physical ticket checker. With just a few taps, you can check lottery tickets with ease.
Features That Enhance the Lottery Experience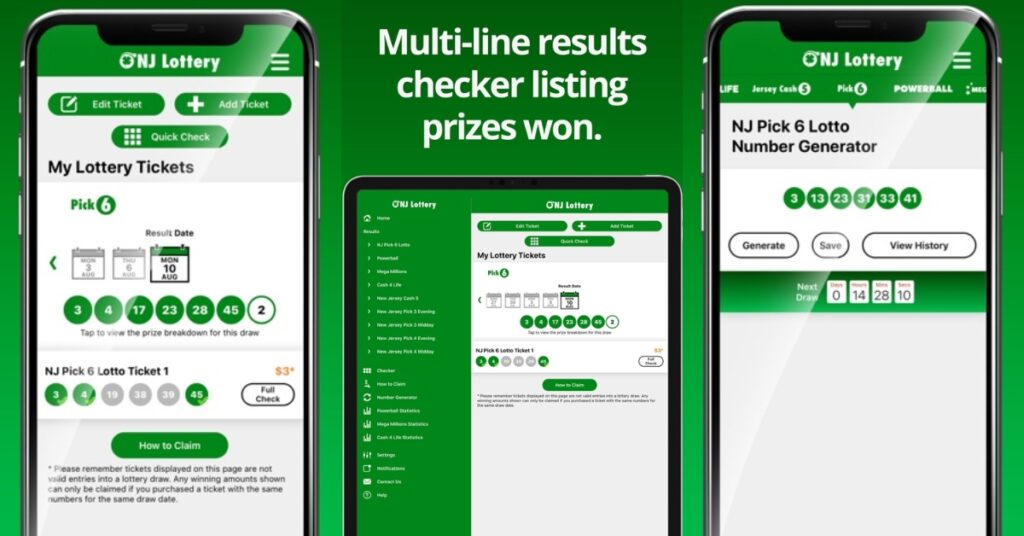 Personalized Play
The app's "MY FAVORITES" section allows users to save their favorite lottery games, ensuring a personalized and efficient experience. Whether you're a fan of Mega Millions or the state-specific Cash4Life – Jersey, your preferences are always at your fingertips.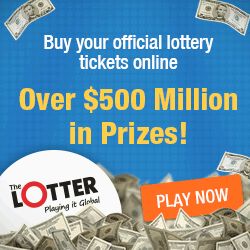 Stay Updated with Push Notifications
Never miss out on jackpot amounts or draw times again. The app's push notifications keep users informed about jackpot alerts, winning numbers from their favorite games, and even promotional messages. It's like having a personal lottery assistant in your pocket.
VIP Club Access
For dedicated lottery enthusiasts, the app offers access to the VIP club. This exclusive feature provides active lottery players additional benefits, enhancing their overall experience.
Beyond the Basics
Second Chance Drawings
Not all lottery tickets lead to instant wins. But with the app's second chance drawings feature, even non-winning tickets get another shot at glory. It's a feature request many have waited for, and the NJ Lottery app delivers.
Quick Pick and More
The Quick Pick feature is a godsend for those who believe in luck or simply don't have specific numbers in mind. Additionally, the app offers features like the multiplier, which can amplify your winnings, making every game even more exciting.
The NJ Lottery Retailer Locator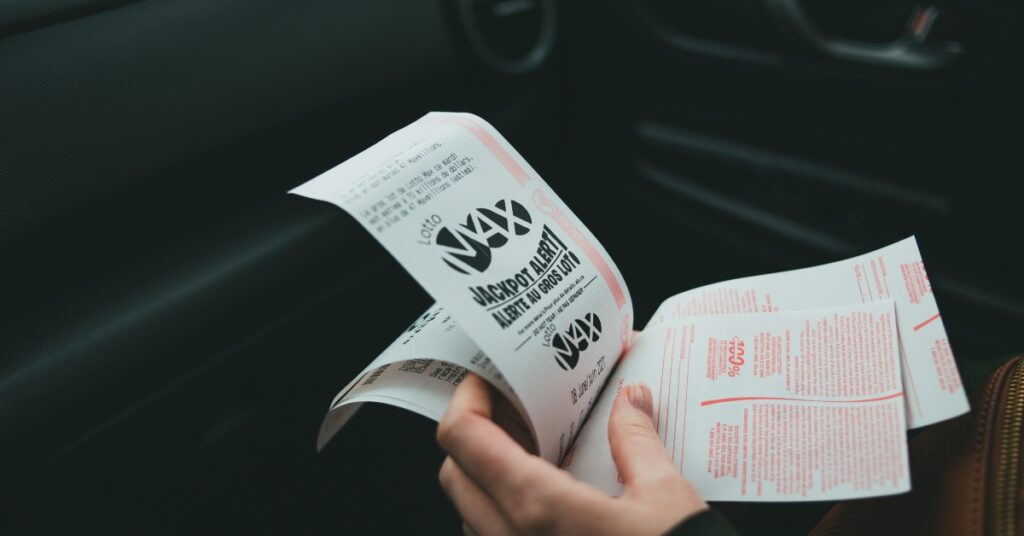 Find Your Nearest Retailer
While the app offers many online features, sometimes you might want to visit a physical NJ Lottery Retailer. Whether it's for the ambiance of Atlantic City or to purchase additional lottery tickets, the app's retailer locator ensures you're never too far from the action.
Safety and Regulations
A Trustworthy Platform
The New Jersey Lottery, recognized by a recent lottery efficiency study as one of the most efficient lotteries, ensures all app transactions adhere to strict regulations. As an affiliate of the Multi-State Lottery Association, the app supports lottery draw games like Mega Millions and provides updates on lottery winners.
While it doesn't offer New Jersey Lottery predictions, users can verify wins using ticket serial numbers, even from third-party apps. The app also offers insights into table games and tracks lottery revenue.
Responsible Gaming
While the NJ Lottery app provides diverse gambling options, including jackpot drawings and updates on games' current estimated jackpots, it also showcases a variety of jackpot games. Prioritizing responsible gaming, the app adheres to strict lottery regulations.
Backed by efficient lotteries and the Multi-State Lottery Association, it offers features to curb excessive gambling and resources for gambling addiction, ensuring user safety.
So, Ready to Change Your Lottery Game?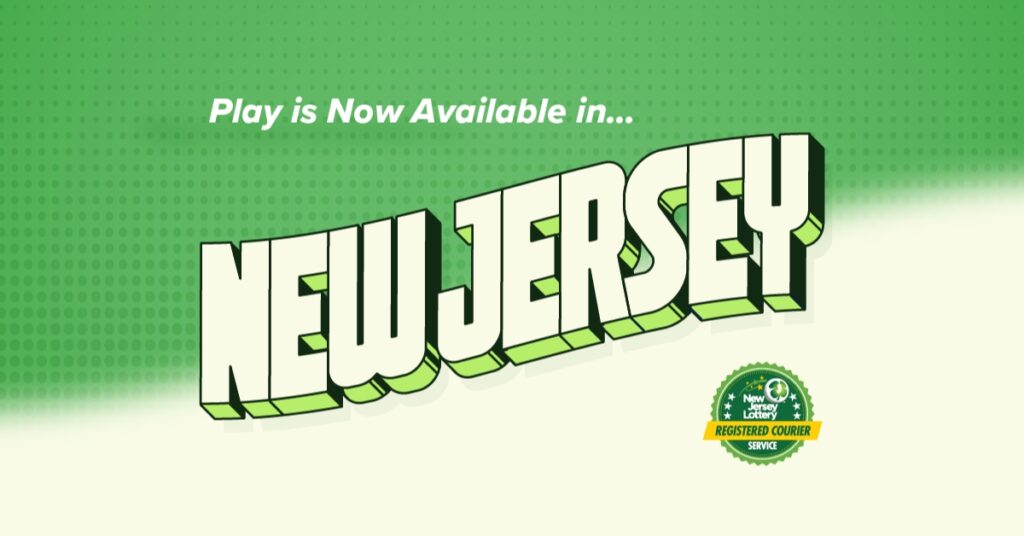 The NJ Lottery app is more than just a digital platform; it's a revolution in the world of lottery games. With its user-friendly interface, the plethora of features, and emphasis on responsible gaming, it caters to both seasoned lottery fans and newcomers.
So, whether you're in Atlantic City or anywhere in New Jersey, the future of the lottery is right at your fingertips. Dive in and experience the future today!
FAQs
How does the app cater to automatic lotteries?

The NJ Lottery app streamlines participation in automatic lotteries, ensuring users never miss a draw.
Does the app offer a lottery courier service?

While the app provides guidelines on lottery courier registration, it doesn't directly offer a courier service.
How does the app enhance the experience for lottery customers?

Features like the Lottery Ticket Checker and real-time updates ensure a seamless experience for all lottery customers.
Can I visit the Lottery Headquarters using the app's information?

The app details the Lottery Headquarters, including location and contact information.
How does the app comply with different lottery jurisdictions?
The NJ Lottery app adheres to regulations set by lottery jurisdictions, ensuring a secure and compliant platform for users.
Can the lottery ticket scanner app be used at any lottery terminal or just specific lottery ticket sellers?
The lottery ticket scanner app is designed to work with most lottery terminals. However, it's always best to check with individual lottery ticket sellers for compatibility.