Playtika, the creators of the first free-to-play casino games for social casino networks, also established the Slotomania social gaming online casino. Even though there are a plethora of other social gaming applications and sites available today, Slotomania remains a top pick.
Slotomania is a fantastic solution for slot machine fans who would rather not risk their own money. They provide a plethora of slot machines with exciting features, generous bonuses, and dazzling visuals to keep you occupied for hours on end. Furthermore, you won't have to be glued to your computer in order to participate in gaming. Thanks to mobile gaming, you can enjoy your favorite slot machines whenever and whenever you have a moment, whether you're lounging on the couch, on the bus, or otherwise killing time.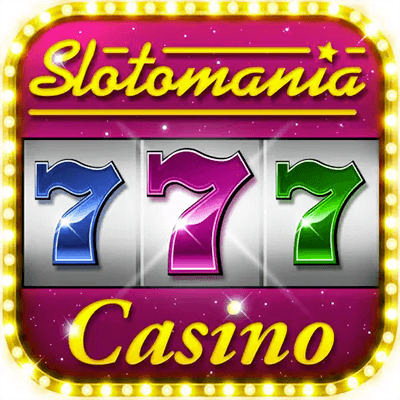 Slotomania Promotes Itself As The Top Social Casino
The graphics on the homepage is fantastic, showcasing characters and elements from several slot games. Free slots and other games may be found with a fast browse; they emphasize fun as their main selling point. Moreover, I was astonished by how much information that website included, since it provided the background for this fascinating and soothing journey.

Slotomania Social Casino Pros
The availability on a wide range of platforms
There's a huge selection of possible spots to choose from.
User-friendly interface
Paid out every day
Without the danger of real stakes
Slotomania Social Casino Cons
Slot machines only
Long-term play requires purchasing coins
Welcome Bonus & Daily Promotions
Slotomania has several bonuses. Signing up earns extra coins, and buying additional coins earns a special bonus every two hours. You'll gain additional coins during holidays and special events. Special games let players progress and earn benefits. Jackpots are prevalent and might provide extra coins or in-game goodies.
Playing for 7 days straight earns you a prize every day, plus awards, gifts, and extras. It would have been nice to have a list of ways to get these free coins and gifts.

Slotomania's platforms provide daily free currency and gaming chances. Loyalty incentives, Facebook contests, and Slotomania free casino games await daily gamers.
New players are offered so many free coins and benefits with no explanation of how they operate, and even if you've played there for a while, you may not be taking advantage of all the perks and promotions since they're not explained anywhere on the site. In this Slotomania Casino review, we will discuss the bonuses further.
Establish a Gift Scheme and Rewards System
Slotomania also provides a great rewards program for those who prefer a more conventional system of points accrual. As you go through the game and achieve higher ranks, you'll unlock new privileges and rewards.
There are seven tiers of membership in the Playtika Rewards program: Bronze, Silver, Gold, Platinum, Diamond, Royal Diamond, and Black Diamond.

As a new member, you automatically join the Bronze Rewards tier and start out with a free daily reward of 250 coins. But making the switch to silver is a breeze!
When you make a purchase or win a certain number of games, you will be promoted to Silver Rewards rank and given access to additional benefits. You get a 15% boost to the Mega Bonus award as a Silver Rewards member, double status points for leveling up and purchases, and a larger daily gift.
Gaining Gold status requires a minimum of 4,000 status points. Gold Rewards members get a daily bonus of 100,000 coins and more than double status points for leveling up and making purchases.
You need 30,000 status points to unlock Platinum Rewards. If you want to reach the Diamond level, you'll need 250,000 points; to reach the Royal Diamond level, 2,000,000; and to reach the Black Diamond level, 8,000,000.
As you level up, you'll have access to better bonuses and more benefits every day. Black Diamond members get benefits that Slotomania doesn't even advertise to the general public.
Free Slots & Slot Machine Games of Slotomania
Slotomania has 70 unique slot machines, all of which have received meticulous attention to detail in their design. The slot machines appear much like the ones at land-based casinos, if not better. Moreover, you won't be able to find the slots here or anywhere else online; they are exclusive to Slotomania.
However, not all spaces are available right away. In their place, you'll need to work for them. You'll earn coins while you play, and you can spend those coins on other games in the store.
While you may be disappointed to see just one slot available at the outset (Vegas Cash), be assured that more slots may be obtained in lightning speed.

It's also worth noting that the Slotomania team is always hard at work developing brand new and fascinating slot machines for you to enjoy. Therefore, even if you manage to open every slot in the game, there will be brand new and fascinating ones added to the site in the near future. Therefore, it is quite unlikely that you would experience boredom while using our site.
Slot machines seem to be the primary emphasis of this social casino, as suggested by the name. Taking even a cursory look at the available titles before joining up verifies this. While in many of our evaluations of online gambling sites we discover additional casino games to play, in this one we are only looking for the largest and most varied selection of social slots.
The name of the site does hint at an out-of-this-world selection of slot machines, which may appease those hoping for table games and video poker. However, if you're new to this part of the gaming world, the website still merits your careful inspection.

Navigating our spacecraft around the slot machine library, we can view a wide variety of topics and concepts. There may be additional games like Farm Fortune II created if the original slot is successful. There are some that have very large coin restrictions, however the site indicates which coins they are with a special HIGH LIMIT star. To my delight, I discovered that Slotomania Casino offers games based on all the most popular genres.
There are slots with nautical themes, fantasy ones, Halloween ones, Irish luck ones, and Egyptian ones, to name a few. They probably researched what games are popular at real money casinos and included them.
Slotomania Mobile App Slot Games
Slotomania is a social game program that can be played on a variety of devices, including PCs, Macs, and mobile phones.
Most gamers choose to link up with other players using the ubiquitous social media platform Facebook. Slotomania is accessible on almost any mobile device and can be downloaded on almost any operating system. We had no trouble installing or using the app, and we also discovered that playing via a web browser offered an equally satisfying experience.

Players now have the freedom to enjoy their favorite casino games whenever and wherever they choose thanks to mobile gambling applications. This social game software is available for download from the Apple App Store, Google Play, and the Windows Store.
The Slotomania games are available whenever and wherever you choose with this very well-designed app. Regular updates guarantee that app users will never run out of cool new features to explore.
The program itself is free to download, but there are optional in-game purchases that may greatly improve your gaming experience. You may also play Slotomania on Facebook if you'd rather not use up valuable storage space on your social device.
Play on PCs and mobile devices?
Actually, you can, albeit it isn't quite clear at first glance. A short Internet search for "Slotomania app," however, did turn up relevant results, including links to the App Store for iOS users and the Google Play store for Android users. Both have a lot of positive reviews and provide in-app purchases.
If you've already downloaded an app, you may use that shortcut to access the mobile site. This facilitates dropping by any slot machine of choice whenever the mood strikes.
The app and website for Slotomania have crisp, clear, and immensely enjoyable visuals. Playing on a mobile device won't reduce the quality in any way, and devices like the iPad and the Fire Tablet, which have exceptional graphical processing power, will provide an even more immersive gaming experience.
In any case, compatibility issues are unnecessary since you can play this game on pretty much any mobile device.
Issues of licensing, safety, and geographical restriction
To begin this section of our Slotomania casino review, we will first look for any fine print at the bottom of the site. This demonstrates that the minimum age is more than one may assume, coming in at 21 or older. Slotomania makes it quite clear that their games are only for fun and diversion.
There is no way to win real money, and you can't assume that your success at a social casino means you'll have the same level of success in a casino with real money games.
The sole mention of geography is the prohibition on goods from nations that have trade restrictions with the United States. Besides that, you're free to have fun.

Information collected by Slotomania during account creation is kept confidential and is never shared with any other parties. You may always choose not to have Slotomania use your information for marketing purposes by following the unsubscribe instructions provided in every email. Slotomania exclusively offers its social gaming platform on the most well-known and reputable platforms, including Facebook and Twitter.
Also, keep in mind that Slotomania has in-app transactions. In any case, you can rest certain that SSL encryption technology will keep your personal and financial information safe throughout checkout. Your mobile device's settings should enable you to disable in-app purchases if you choose not to use them.
Slotomania Withdrawal Methods & Payment Processes
Because this isn't a real money gambling establishment, banking and payment options should to accommodate depositing funds, not taking them out. It's natural to wonder whether Slotomania Casino is a scam because of this. A resounding "yes" is the correct response.
Even though Slotomania only uses virtual currency, there are lots of opportunities to spend real money if you want to buy extra coins to play with or boosts to level up more rapidly. However, you should know that any prizes you get are only virtual coins and cannot be cashed out for actual currency. Since the casino only accepts virtual money, further gaming time may only be purchased with additional coins.

Although there are many opportunities to earn free coins, you will likely want to acquire additional coins every once in a while due to the abundance of in-game and website pop-ups that encourage you to do so.
Playing within the app and making use of your account set up to pay for in-app purchases as you would with any other app is the simplest way to get more coins. There are a number of payment methods available to US players when they decide to play on the website, including credit card.
When you buy more coins for the first time, you may get a special discount. Due to our generous welcome bonus of 100% additional coins at no cost, for the same price as buying 575,000 coins, we would get 1,150,000 coins.
Each purchase also comes with its own set of perks, such as a gold, blue, or other value stamp, a certain number of club points or status points, and a certain amount of "power" that may only be used within a certain time frame.
Options for current payments:
Credit Card (US Players only)
Debit Card
PayPal
iDeal
Sofort
SSL encryption technology ensures the safety of any sensitive financial information.
Can Your Winnings Be Withdrawn?
It is not possible to cash out any of your game progress or wins. Since it is a social casino, you can always spend real money to get extra coins to play with, but you can't take them out of the game.
Slotomania Free Games Area
This section of our Slotomania Casino review will focus on the actual online Slotomania experience. When you arrive, you'll discover you may login to the site using email or Facebook. Signup is quick, but before you do so, you may find out enough about the numerous slots you can play on the site.

Free slot games is one of the little menu options at the top of the website. If this is your first time playing slots online, you may choose from traditional mechanical slots, video slots, or read a tutorial on the basics. I'd suggest reading that if you can.
I picked the default slots link and discovered additional choices on the following page. I could use the A-to-Z index, the date when the game was added, or a combination of the two. The date choice is the default in this scenario, with all available games shown underneath the introduction text on that area of the site.
Each slot machine game is represented on the site by a roughly circular picture with the game's title. I couldn't locate any other Slotomania casino games accessibly; I found Go Bingo, which seemed interesting but accessing it showed that it was likewise a slot, only one that was themed around a bingo theme. In an unusual move, the new games were not given labels, but they were nevertheless easily accessible through a newly added menu item.

Pick a slot machine that interests you to see a screenshot and learn more about it on the next page. Additionally, this provides a wealth of information about the bonus itself down below, such as the number of paylines, the presence of wilds and scatters, and the availability of free spins and other bonuses.
In addition, I examined a few at-random games and observed in-game images of all the unique icons. This is great if you want to take your time exploring since you can get a much clearer picture of the possibilities of each game. You receive a list of high-paying icons and low-paying icons along with the crucial feature-triggering ones, and the screenshot provides a nice preview of what's to come.
The slots section only showed around 66 games, although there are really more than 160 available on the site. You'll need to join up for the site in order to browse the whole selection, but there's no need to spend anything once you do so.
To put your mind at ease, I can assure you that there is a Slotomania slot machine dedicated to just about every theme you can think of. You may begin with one million coins after enrolling, with several more methods to gain them as well. This is where networking comes into play; you can get daily bonuses and social coins by completing quests, and there are discounts available on social media sites.
In each game's description, you may learn how much coins you might win by spinning in a certain combination of symbols. Games like Queen of the Desert's have wild rewards, such as 150 coins for three symbols, 1,500 coins for four, and 10,000 coins for five. After that, you may either keep playing or trade the rewards in for something else.
Vegas slots and video slots are the only two kinds.
Video Slots in Slotomania
The introduction of video slots, the first computerized kind of slot machine, ushered in a new era of online gambling. Slotomania Casino used this trend to its advantage and launched the first social casino.
Slotomania now has over 150 unique games, with more being added regularly. Video slots' widespread success may be attributed to its accessibility and the fluidity with which players can go from one game to another and from one device to another. Slotomania went a step further by designing a social, multi-level slot game in which users may help one another along the way.
Vegas Slots in Slotomania
Players who long for the days of the fruit machine, the three-reel, and the penny-slot will find their match in the Vegas slots at Slotomania casino. The first traditional slot machines had three spinning reels, and players aimed their bets by pulling a lever on the side of the machine. The levers and handles of these ancient machines have been replaced with buttons and monitors, but the basic idea is the same.

More than 160 different games may be found in Slotomania. Among the most well-known are:
Xin-Fu!
Texas Boss
Farm Fortune
Crystal Spells
Kitty Boots
VikingZ
Mystical Mojo
Slotomania Summary
Slotomania is the best free online slots community for making social friends and competing for huge jackpots. If you're looking for the thrill of playing online slots for real money without the associated dangers, go no further than this site, which offers high-quality visuals, regular bonuses, and a massive library of games.
It doesn't matter whether you've never played slots before or if you're a seasoned pro looking for a good time; today is the perfect day to create an account and start spinning the reels!
FAQs
Does Slotomania provide free slot play?
Absolutely! Slotomania is home to hundreds of unique, fully playable, and completely free slot machine games. You may play any of our slots, including traditional reel-based games and modern video slots, without spending a dime.
How do I choose a reliable slot machine?
You may be sure that we'll never stop working to improve our slot machines. The difficulty is in determining which of their idiosyncrasies is most suitable to your needs. Each slot machine has a "Pay Table" option inside its menu that may be used to learn more about how the machine works. Assuming you've settled on a certain slot machine, it's time to start spinning and winning!
Which of Slotomania's free slot games has the most daily active players?
Slotomania offers over 170 unique free slot games, with weekly updates and more being added all the time. Each of our players has a personal preference, and you should do the same.
Fun slot games, such as "Crazy train," as well as more modern Linked Jackpot games, "Vegas Cash," are available. SlotoStories, a story-driven interactive slot game, is also available, as is the collector slot game 'Cubs & Joeys. You should try a few different spins until you discover one that feels comfortable.
What casinos provide Slotomania's free slot games?
Every day, we want to give you something exciting and entertaining to look forward to. Slotomania's portability is one of its many appealing features.
Play free slots whenever and whenever you choose on your computer at home or your mobile devices (smartphones and tablets). Slotomania can be loaded and played in a matter of seconds, making it ideal for on-the-go entertainment.
Can you really win more often at slots by using a certain strategy?
Slotomania's free online slot games are as uninspiring as they seem since they rely on a random number generator, leaving everything to chance. Probabilities abound in a game of slots. The odds of winning at free casino slot games may be improved by familiarizing oneself with a variety of slot machine games and their associated regulations. What Will Today Spin? may be easily answered by clicking the SPIN button.