Caesars Slots, which debuted in 2012, is now a formidable competitor in the social gambling market.
The casino has joined forces with the industry-leading software provider Playtika to provide its customers the best games possible. Caesars Slots offers plenty of bonuses and free spins to keep you coming back for more.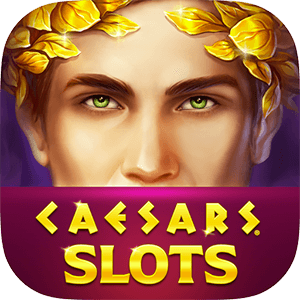 Caesars Slots Casino Pros
Superb Software applications
Excellent use of mobile and social media
Huge amounts of welcome bonuses and promotional opportunities
Fantastic Caesar's Palace–style theming and a thriving community
Caesars Slots Casino Cons
Gameplay requires unlocking prior levels
Lack of advanced table games variations
Caesars Slots Online Casino Info
| | | |
| --- | --- | --- |
| Casino Name | Caesars Slots | |
| Owner | Playtika | |
| Year Established | 2012 | |
| Games offered | Slots | |
| Compatible Devices | Android, iPhone, Windows-Phone, Tablet, Desktop | |
Their services on Facebook and the Caesars Slots app, which are clearly inspired by Las Vegas casinos, have a terrific ambiance and make it incredibly simple to join up and start playing.
If you go between playing on a desktop computer and a mobile device, your coin balance will remain unchanged. Find out why we believe this is the best casino ever in our in-depth review.
Various Software and Slot games

The selection of games available at Caesars Slots is remarkable, with more than one hundred slot machine games and other casino staples included. Whether you want to play on Facebook, the website, or the mobile app, getting started couldn't be simpler. Caesars Slots features a wide variety of table games including roulette, video poker, and blackjack thanks to its collaboration with Playtika.
There are a limited number of games available upon signup. To unlock new games, you'll need to gain experience by playing often. It's still free, and the games on offer are fantastic, but the staggered rollout of the individual titles may annoy some users.
Presents & Bonuses upon Registration
You'll receive a strong start to your bankroll with 100 free spins just for signing up. Compared to some other casinos' welcome bonuses (which might be several million chips), this one may seem little, but don't discount the worth of free spins just because it's not the biggest. Make sure you return everyday to maximize your freebies by claiming the extras offered each day. The hourly bonuses are a nice perk, too.
Caesars Slots's crew has probably played at dozens of other social casinos. This is why the gambling establishment makes an effort to reward its regulars. Send free gifts, multipliers, and money to your friends and other gamers via Facebook and the app.
Dedicated Community

Caesars Slots definitely doesn't lack players, with over two million monthly users and close to six million likes on its Facebook page. There is a good Frequently Asked Questions area, but you'll have more luck getting assistance through Facebook message.
They often update their promos on a Twitter feed with little over 10,000 followers. It's in your best interest to follow them on social media to be the first to know about any upcoming casino developments. Without a question, Facebook is where they make the most of their money and is still the most convenient method to contact them for assistance. The support staff seems to be quite busy, but they should be able to help you out with any problems you're having.
In comparison to other social gaming sites, we feel it's safe to conclude that this one falls short in the social department.
In 2022, several gambling establishments have shifted their focus to the player community by introducing tournament play and public leaderboards. We regret to inform you that Caesars Slots is still in beta. Even while in-game chat is available, the community features may need some work.
Safety measures and registration

Caesars Slots uses industry-standard procedures for social casinos, so your personal information is protected on our encrypted site. Furthermore, it has been verified that its applications are secure and safe to use, allowing you to enjoy your games without worry.
There is no need to link your account with Facebook or any other social networking service; you may sign in using either an email address or your Facebook credentials.
The games may be played at no cost, or real money can be spent to increase one's starting balance. Since most people use Facebook or in-app purchases to fund their Caesars Slots accounts, the app can take advantage of the same safety features normally linked with the App Store and the Google Play Store.
Your coins will remain in your account regardless of whether you access the game from a desktop computer or a mobile device and check in with Facebook.
On The Go Mobile App

When it comes to the mobile app integration, we found Caesars Slots to be top notch in our evaluation. This is one of the most extensively supported social casino applications, since it can be downloaded and used on a wide variety of platforms including Android, Apple, Windows, and Kindle.
All of the applications are risk-free, meaning that your information is protected, and the installation process takes no more than a few seconds.
All of the Caesars Slots games may be played on mobile devices, and the lobby is much like the desktop version. The program also makes it easy to move between your mobile device and PC without losing any of your progress or money.
Concluding
With such a thriving online community, the fun at Caesars Slots is nonstop. Slot machines and table games abound in this lively, convivial casino. You'll need to put in some time playing before you can access the complete library of games, but who knows? Maybe you'll discover some new favorites in the process.
Fans of Caesars Slots may be found in every corner of the globe. Most of the credit goes to the seamless Facebook connection, which ensures that your progress and money will be preserved regardless of whether you play on your desktop, laptop, or mobile device.
It's fantastic that the online casino is compatible with a wide range of devices, ensuring that gamers may participate regardless of whether they have the latest and greatest tablet or smartphone. You're certain to find other players everywhere you go. Join them right now!
FAQs
Are Caesars Slots Rigged?
Not at all do we suspect that the slot machines at Caesar's Casino are fixed in any way. Online or land-based, if a casino is caught cheating, they risk losing their gaming license, their reputation, and perhaps going to prison. The slot machine games that can be played at online casinos or on mobile apps and websites are all supplied by respectable companies that have gone through the necessary legal hoops.
What type of free online slots does Caesars Casino provide?
Hundreds of high-quality online slot games from a wide variety of slot producers can be found at Caesars' online casino, which is one of the greatest names in the business.
You may play for free or real money on many of the games, including some of the industry's most popular classics. Some of the slot machines at Caesars online casino might return thousands of times your bet for a lucky winner.
Can I play jackpot slots at Caesars online casino?
At Caesars, you may choose from a wide variety of jackpot slots, including both progressive games like Divine Fortune and linked jackpot games like the $50,000 High Five Rapid Rewards slots.
Because there isn't a simple filter that shows just the slots that feature Jackpots, you'll have to go through the lobby to find the ones that have been marked as Jackpot machines.
Is it safe to play on the Caesars casino app?
The Caesars Casino app, which is compatible with both iOS and Android, has been verified as a legitimate gambling service. You may feel confident that this casino is legitimate since they have a license from the New Jersey Gaming Division as well as all other states where they accept players.
What kind of bonuses does Caesars Slots Social Casino Provide?
Caesars Casino has a ton of different promos and bonuses available for gamers. The excellent 100% welcome bonus, in addition to the $10 no-deposit-required sign-up bonus.
Free spins, raffle entries, and bonus deposits are just a few of the daily promos and exclusive offers available to registered players.
Players who consistently place high in the casino's player rankings are eligible for special bonuses designed to reward their loyalty and elevate their experience to that of a royal.