The Massachusetts State Lottery has always been a beacon of hope for many, offering a chance at life-changing winnings. But with the introduction of the Mass Lottery App, the game has truly changed. This mobile platform not only offers convenience but also introduces a plethora of features that redefine the lottery experience. So, what makes this mobile app such a must-have for every lottery enthusiast in Massachusetts?
A Comprehensive Lottery Experience
The Mass Lottery App isn't just another mobile application; it's a comprehensive portal that brings the entire Massachusetts lottery experience to your fingertips.
Scan and Play
Instant Games and More: With the app, you can scan tickets for instant games, numbers game midday, and even the numbers game evening. It's like having a mini lottery agent location in your pocket.
Draw Game Tickets: Whether it's Powerball, Mega Millions, or Megabucks Doubler, the app has you covered. Scan your draw game tickets to see if you're the next big winner.
Claiming Prizes Made Easy
Mobile Cashing: Gone are the days of visiting the lottery office location to claim your winnings. The mobile cashing app feature allows winners to claim prizes seamlessly. Winnings are added directly to your bank account, eliminating the need for paper checks.
Quick and Efficient: Claiming prizes on the app takes less than five minutes. Just enter your social security number, and you're good to go.
Stay Updated
Latest Results: The app updates you with the latest results from games like Mass Cash, Keno, and more.
Winner Stories: Learn about the latest winners, their stories, and maybe even pick up a tip or two for your next play.
How to Use Massachusetts Lottery App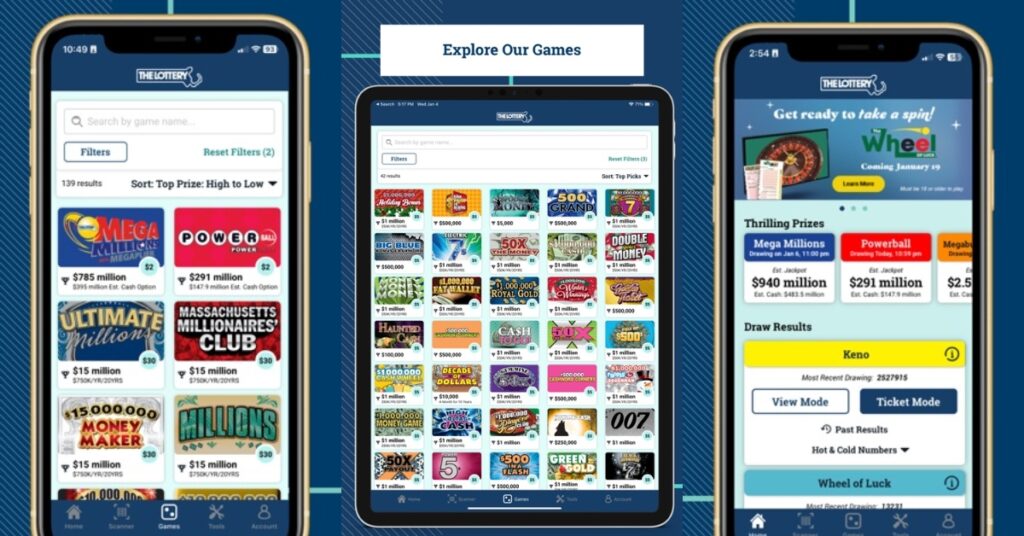 Step 1: Download and Sign Up
Head to your mobile app store and search for the "Mass Lottery App" or "Massachusetts Lottery App."
Step 2: Explore and Play
Once logged in, explore the variety of lottery games available. There's something for everyone, from instant games like Megabucks Doubler to draw game tickets for prizes such as Powerball and Mega Millions.
Step 3: Scan Your Tickets
Action: Use the app's scan feature to quickly check your tickets. Whether you've got a numbers game midday ticket, numbers game evening ticket, or any other game ticket, simply scan to see if you're a winner.
Step 4: Claim Your Winnings
If you've got a winning ticket, use the mobile cashing feature to claim your prize money. Ensure your bank account details are updated, as winnings are added directly to your account. You might need to visit the lottery headquarters or a lottery agent location for larger prizes.
Step 5: Stay Updated and Engage
Keep an eye on the latest prize results, from games like Mass Cash to Keno. Engage with winner stories to learn about their experiences. If you ever need assistance, the Massachusetts State Lottery office location is always there to help.
Massachusetts Lottery: Bridging Sustainability and Charitable Gaming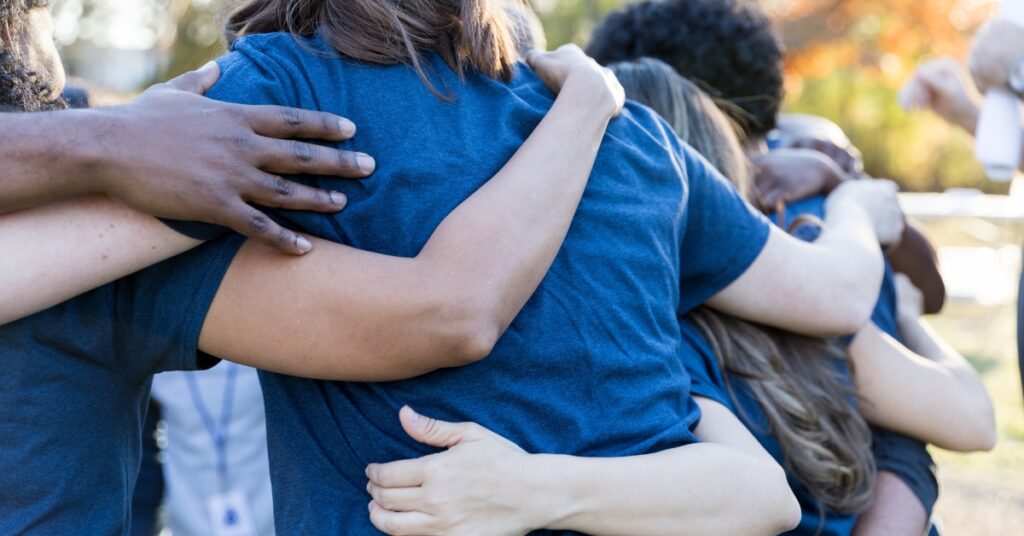 The Massachusetts State Lottery, beyond its fun and games, is a beacon of sustainability and community support. With its innovative app, the Lottery reduces carbon emissions by using revenue and minimizing physical visits and paper checks. Simultaneously, the Commonwealth champions charitable gaming, with 93 licensed organizations hosting events like bingo, casino nights, and raffles.
These non-profit initiatives, regulated alongside the Lottery, bolster community engagement and fundraising. Adhering to Massachusetts law, a significant 70% of the funds raised are returned as prizes, ensuring a win-win for both participants, winners, and the community. This dual approach showcases Massachusetts' commitment to both the environment and its people.
Safety and Security
The Mass Lottery App, a free flagship offering from the Massachusetts State Lottery, prioritizes user safety above all. Designed with state-of-the-art encryption, your account stands as impregnable as a vault. Beyond playing games like Mass Cash or Megabucks Doubler, the app ensures that claiming prizes, whether from instant games or numbers game midday draws, is a secure process.
The mobile claim feature is a testament to this commitment, safeguarding both your winnings and sensitive personal details. So, whether you're scanning tickets or checking the latest draw game or claim results, rest assured that your data is shielded from unauthorized access.
Conclusion: The Future of Lottery in Massachusetts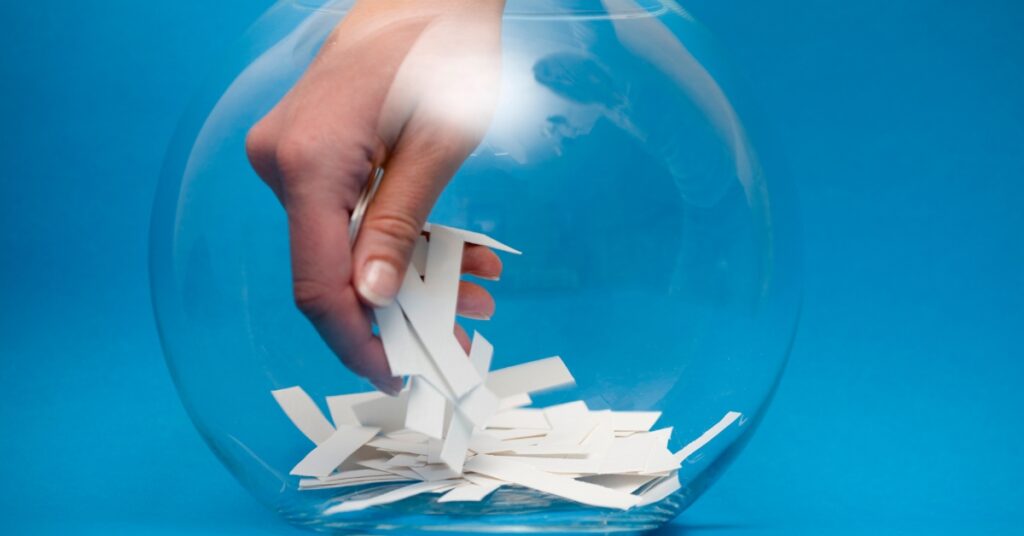 The Mass Lottery App is pioneering the next chapter in the Massachusetts State Lottery saga. Beyond the thrill of games like Megabucks Doubler and Powerball, this app integrates user-centric features and robust security measures. Located in Dorchester, the Lottery headquarters champions both innovation and environmental responsibility.
The app significantly curtails carbon emissions by reducing the need for in-person visits and paper transactions. Moreover, with tools like mobile cashing, players can easily claim prizes. Whether you're taking your first plunge into the lottery or you're a seasoned aficionado, the Mass Lottery App is set to transform your Massachusetts lottery journey.
FAQs:
How do I claim prizes on the app?
Simply sign into your account, scan your winning ticket, and follow the mobile ticket cashing instructions.
Can I play all lottery games on the app?
Yes, from instant games to numbers game midday and evening, the app offers customers a comprehensive lottery experience.
How long will the winnings be reflected in the mail or my bank account?
Typically, the winnings take about two hours to be added directly to your account.
Is there a limit to how many tickets I can scan?
No, you can scan as many other tickets to see me as you'd like to see if you've struck gold.
Can I see if my ticket is a winner using the app?
Absolutely! You can scan your ticket using the app's feature to see if you've struck gold.
What personal information is required to claim a prize?
For security and verification, winners might need to provide details like their social security number and other relevant personal information.
Is there a limit to the prize amount I can claim on the app?
While the app can handle most prize claims, extremely large winnings might require visiting the lottery headquarters or additional verification.
How do winners receive their money?
Winners can add their winnings directly to their bank account, ensuring a hassle-free and quick transfer.
Can I purchase tickets directly from the app?
While the primary feature is mobile cashing, certain games and features might allow ticket purchases. It's best to check the app's latest version for all available functionalities.
How quickly are winners notified on the app?
Winners are typically notified in real-time once they scan their ticket, making the process efficient and straightforward.