If you're a fan of Animal Crossing's stress-free, relaxing world and you're craving something new yet similar, this is just the right place for you! You're in for a treat with this list of 10 best games, compatible with Nintendo Switch and PC, to enjoy in 2023!
You'll enjoy the charm of Stardew Valley, experience the magic with Disney characters in Dreamlight Valley, survive a post-apocalyptic world in My Time at Portia, build your adorable farm in Garden Paws, and pioneer a new town in Story of Seasons. Or, you could immerse yourself in cozy and philosophical Spiritfarer, Slime Rancher's chill yet mysterious world, the quest adventures in Littlewood, or the mystical elements of Cozy Grove. Explore a mythical world in Sun Haven or dive into an adventurous resource-gathering experience in Forager.
While sharing common themes with Animal Crossing, each game adds an exciting twist to your usual simulator games.
1. Stardew Valley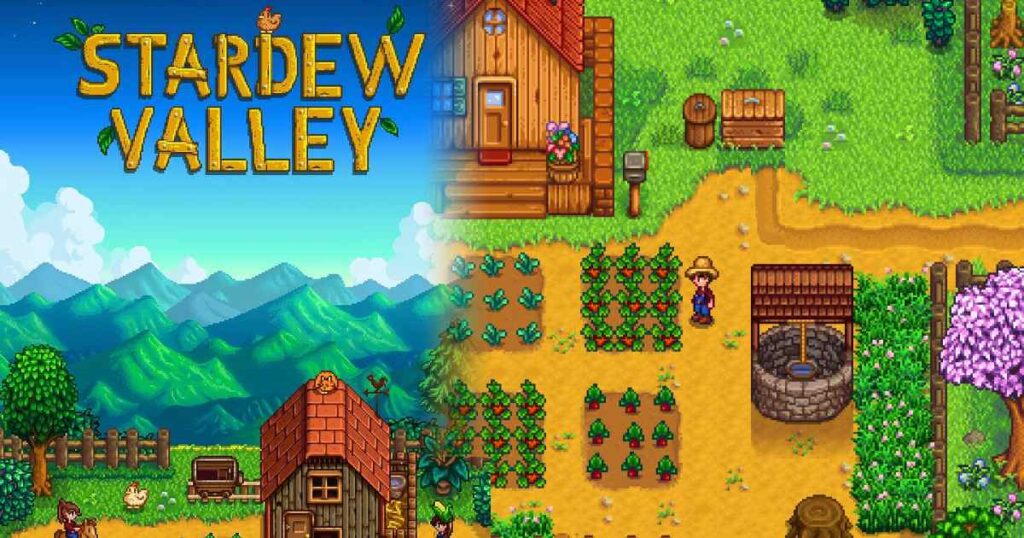 Stardew Valley is a relaxation farming simulation game that allows you to embrace rustic life whenever possible. It has many features that give it a feel similar to Animal Crossing. This enchanting game grants freedom to till the land, go fishing, interact with loveable townsfolk, and engage in numerous other town activities. Just like Animal Crossing, progression is primarily up to you. Whether losing hours taming your fields or foraging in the forest for much-needed resources, you immerse deeply in Pelican Town.
Yet, Stardew Valley has a charm that sets it apart. One of the unique elements is the mining adventures the game introduces. Besides your farming and socializing efforts, you can delve into the depths of the mine to fight monsters and collect valuable items. Weather patterns and season changes also significantly affect your farming efforts, adding another layer to strategy and planning.
New to Stardew Valley? Fear not. Here are some tips to get you started. Firstly, don't rush to finish tasks. Take your time to enjoy the sandbox experience the game offers. Secondly, keep an eye out for TV programs often as they provide helpful hints such as weather forecasts and cooking recipes. Lastly, don't overlook any opportunity to make friends — remember, the community is at the heart of this game!
2. Disney Dreamlight Valley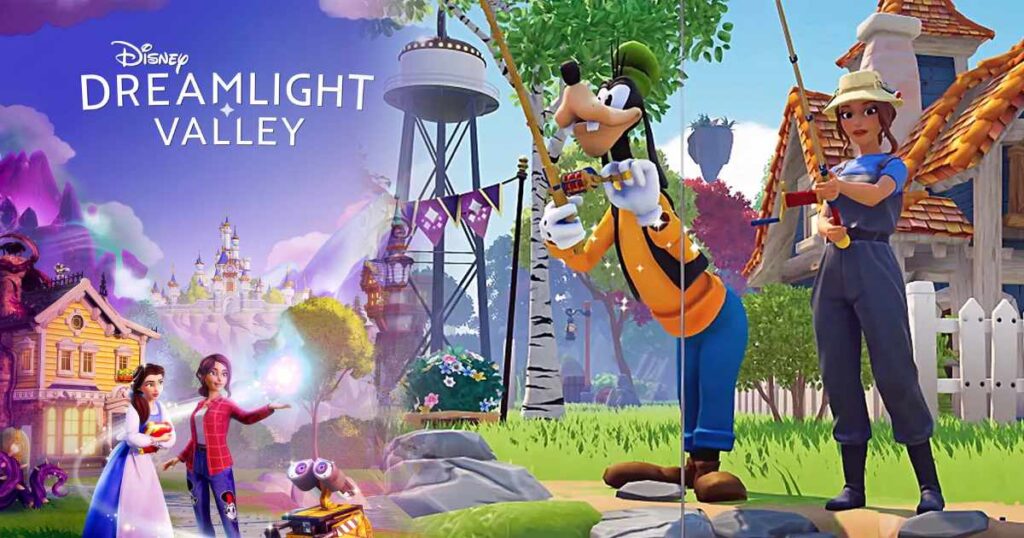 Disney Dreamlight Valley, currently in early access, might be your next favorite if you're drawn to the charm of Animal Crossing. It creates magic by blending the social dynamics and design aesthetics of Animal Crossing with the whimsical Disney universe. The game lets you engage in relaxing activities, from gardening to fishing, and endless exploration opportunities exist.
You'll have the joy of meeting beloved Disney characters in this game. Be it Mickey Mouse or Cinderella, each character has their own story to share and can also provide quests for you to embark on. Not only do you get a sense of familiarity from the characters, but their involvement adds an exciting bit of Disney magic to the gameplay.
Being a new game, it may be tricky to get the hang of Disney Dreamlight Valley's mechanics. But don't worry; you'll soon understand that the focus is on collecting 'dreamlight' to replenish the valley's heart (the large tree). Doing daily tasks, completing quests given by Disney characters, and designing your dream campsite will guide you along.
3. My Time at Portia
My Time at Portia offers an experience that fans of Animal Crossing might find familiar. Yet it takes the life simulation genre a step further and sets the stage in a post-apocalyptic era different from the light-hearted themes of Animal Crossing. The gameplay elements of Animal Crossing prevail in farming, crafting, and social interaction.
My Time at Portia lets you explore the expansive and visually stunning world. Mine in abandoned ruins to find relics from the past, dive in the coral-filled ocean, or glide through the air on your plane. Each choice you make expands the storyline and affects your relationships with the villagers.
Newcomers should understand that combat is essential to My Time at Portia, unlike Animal Crossing. The combat system requires you to defend yourself from the harmful creatures in dungeons and during missions. Likewise, maintaining relationships is crucial. The villagers have specific likes and dislikes, which you need to understand to build meaningful relationships.
4. Garden Paws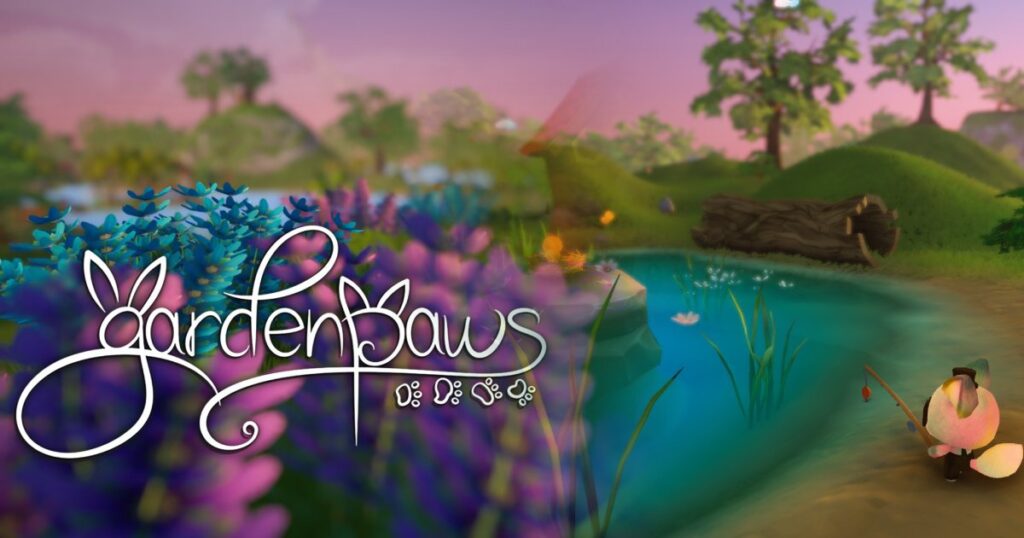 Garden Paws adds an adorable twist to the Animal Crossing style gameplay. As a cute little animal, you experience an idyllic lifestyle, running a shop and developing your town to attract new residents. While the core focus remains the same – engaging in various activities that make up farm life – Garden Paws introduces flying and swimming mechanics for added adventures.
Life in Garden Paws extends beyond farming as you can dive into the shop-owning and town-building. You start from scratch, gradually upgrade your farm using collected resources, and even paddle away on your boat to explore the vast oceans. Remember, you can also trade with other characters to get goods in exchange!
If you're new to Garden Paws, remember you are not alone on the journey. You are accompanied by various animals who offer their help in your endeavors. So, don't hesitate to seek their assistance. Additionally, keep trying out new activities as they help diversify your income streams and make gameplay more enjoyable.
5. Story of Seasons: Pioneers of Olive Town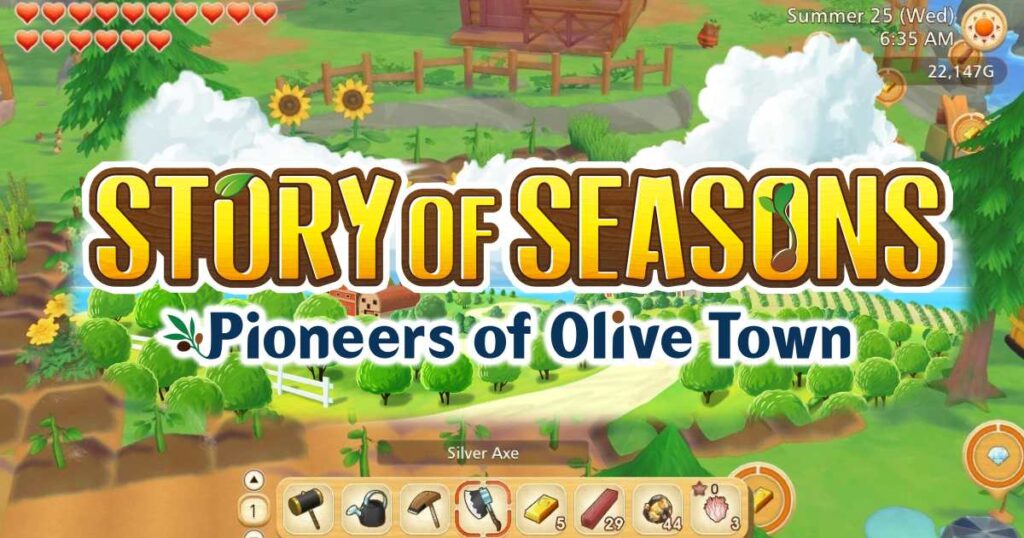 Fans of Animal Crossing and Harvest Moon will find similarities with Story of Seasons: Pioneers of Olive Town, a game that takes you on an exciting farming adventure. With its rich farming mechanics and cheerful characters, this title mirrors the charm of these two classics.
The game revolves around returning to agricultural basics. You inherit a dilapidated farm from your grandfather, and with patience and hard work, you turn it into a flourishing retreat. As you improve your farm, new residents will start to move into the nearby town, inspiring you to discover the world of your new neighbors.
Pioneers of Olive Town test your farming skills and let you create your own character, choose from various farm layouts, and even decide whom to marry from among the town's eligible bachelors and bachelorettes. So, buckle up and immerse yourself in this immersive farming adventure.
6. Spiritfarer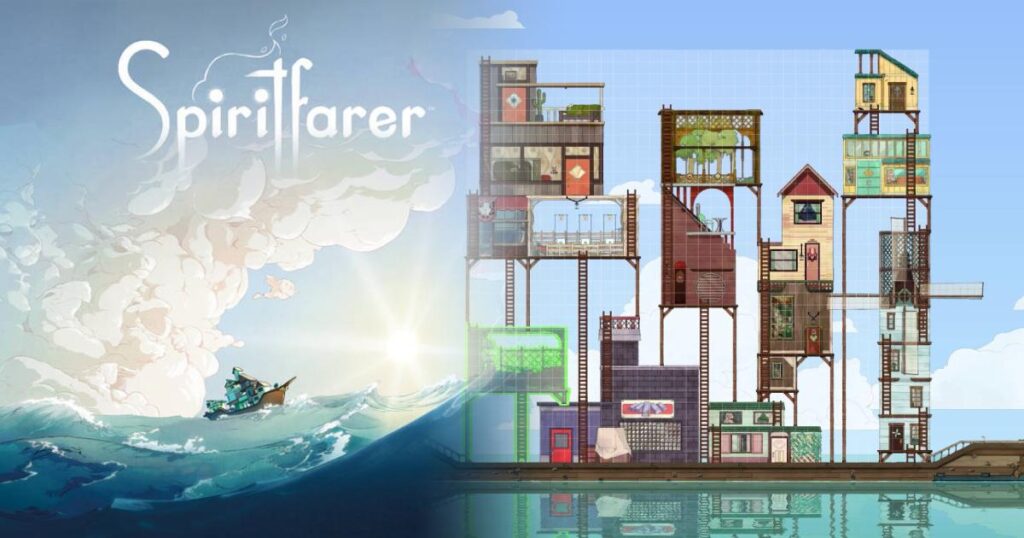 Spiritfarer is an exceptional addition to this list due to its unique elements that differentiate it from Animal Crossing. This life-sim game weaves a narrative that explores life and death themes while emphasizing bonding via fantastic management simulation mechanics.
Playing as the Spiritfarer, you ferry the spirits of the deceased to their final resting place after helping them fulfill some of their last wishes. Don't let the theme deter you; these stories are more heartwarming than sad. Like real-life relationships, the bonds you form with your spirit passengers evolve over time, making your interactions more meaningful.
The game's management sim mechanism adds to its appeal. You're tasked with managing resources to upgrade your ship and create more comfortable spaces for your spirit passengers while traversing the game's beautifully animated world. Don't worry about being rushed; Spiritfarer encourages enjoying the journey more than the destination.
7.Slime Rancher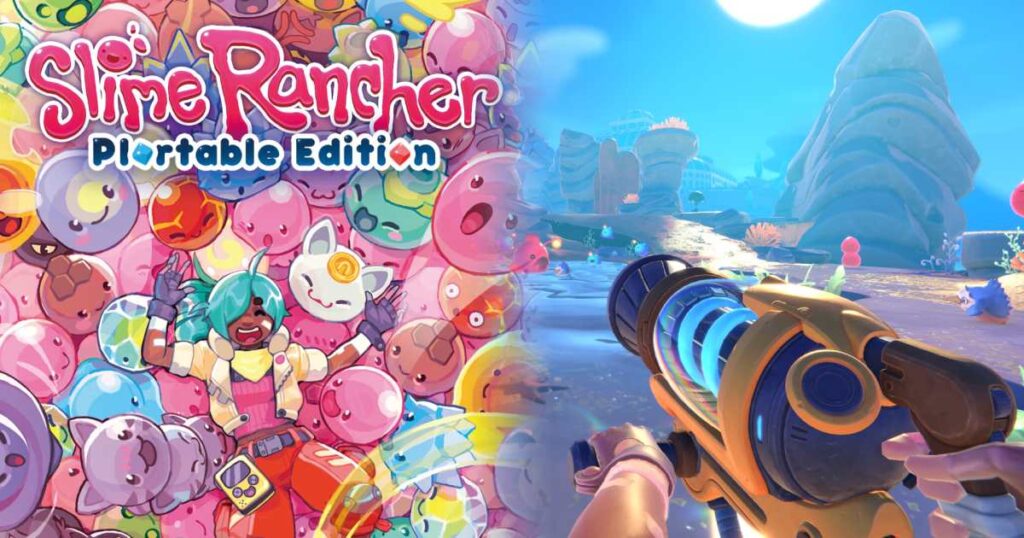 If you're a fan of the farming aspects of Animal Crossing, you might find the Slime Rancher appealing. The game focuses on Beatrix LeBeau, a young rancher who sets out for a life a thousand light years away from Earth on the 'Far, Far Range', where she tries to make a living wrangling slimes.
In addition to tending to crops and raising chickens, you collect colorful slimes and care for them on your ranch. Vacpack, your multipurpose tool, aids you in capturing slimes, storing plorts (slime poop!), harvesting crops, and keeping everything neat and sorted. Your success depends solely on your ability to seek out the rarest of slimes fearlessly.
If you're starting out on Slime Rancher, focus on cultivating your ranch. Collect food items and feed them to the slimes to get plorts which can then be sold in the Plort Market. Always scout new areas attentively, as you never know when you might stumble across a rare slime. Ranging and feeding slimes require effort, but it's all worth it in the end.
8. Littlewood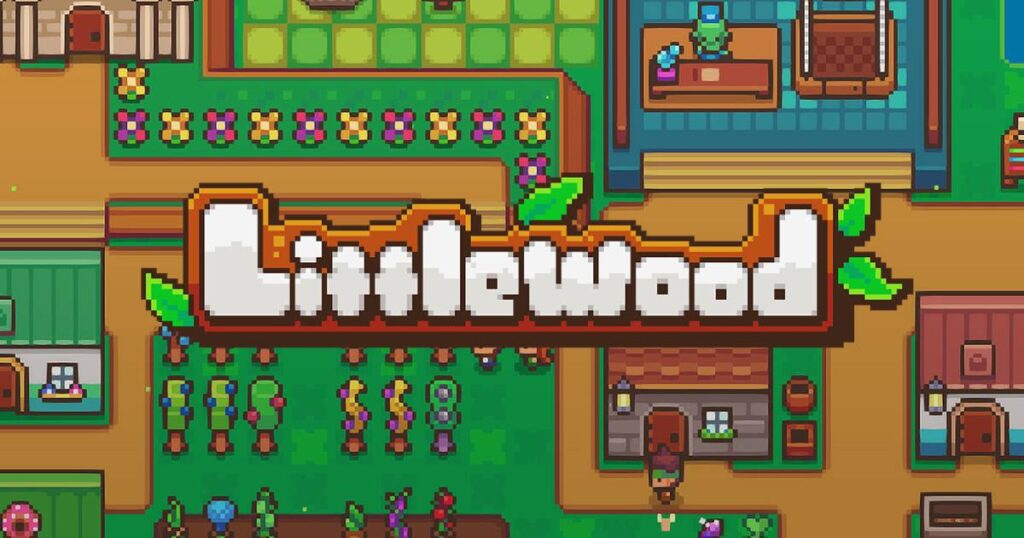 Littlewood is a vibrant title that beautifully combines elements from Stardew Valley and Animal Crossing. Whether it's fishing, farming, cooking, trading, and socializing, this game impressively packs in all these and much more, offering players an engaging and satisfying gaming experience.
In Littlewood, you play as a hero who saved the world but lost their memory. The primary aspect of the game involves rebuilding your town with the help of your friends. Plenty of quests and activities keep you engaged, and each in-game day introduces new challenges to conquer.
The game dynamics are straightforward and enjoyable. You can spend your time farming, fishing, crafting, or taking up quests, with a critical emphasis on making progress at your convenience. Strengthening friendships and rebuilding the town is central to the gameplay, so open up your creativity and create a community you're proud of.
9. Cozy Grove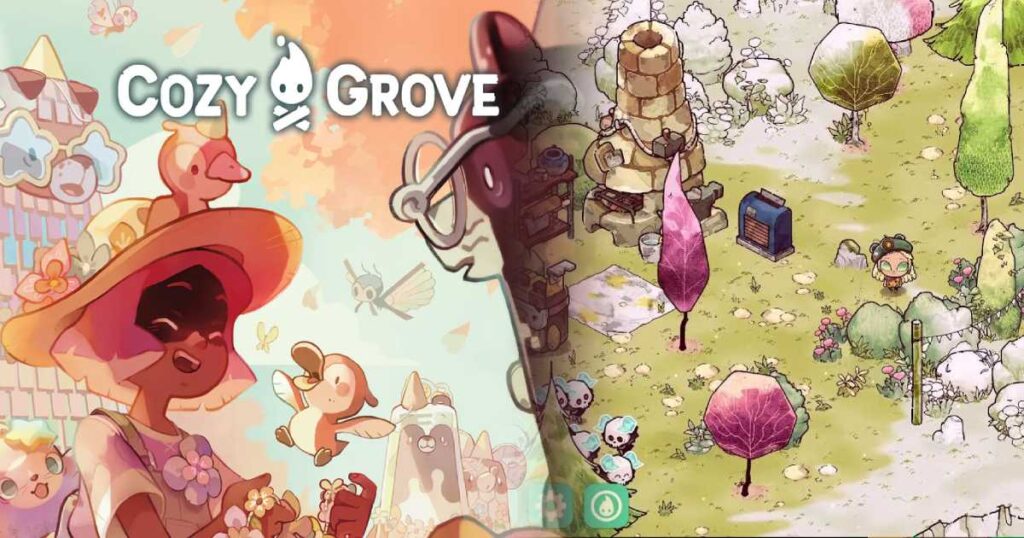 Cozy Grove captures the essence of Animal Crossing with its endearing art style and relaxed atmosphere. However, it also introduces supernatural elements by placing you on an island inhabited by friendly ghosts. Much like Animal Crossing, you spend your time performing various tasks while also helping resting spirits.
The element of mystery in Cozy Grove comes from its storyline. As a Spirit Scout stranded on an island, you are tasked not just to survive but also to bring peace to the ghostly inhabitants of Cozy Grove. Helping these spirits can often lead to touching stories that reveal more about their lives before they became spirits.
As a beginner at Cozy Grove, remember that the game unfolds in real time. So, you must pace yourself and savor each slow and meditative moment. Keep exploring the ever-changing island and forming bonds with its ethereal inhabitants. Your multitasking and empathy skills are sure to be thoroughly exercised in this heartwarming game.
10. Forager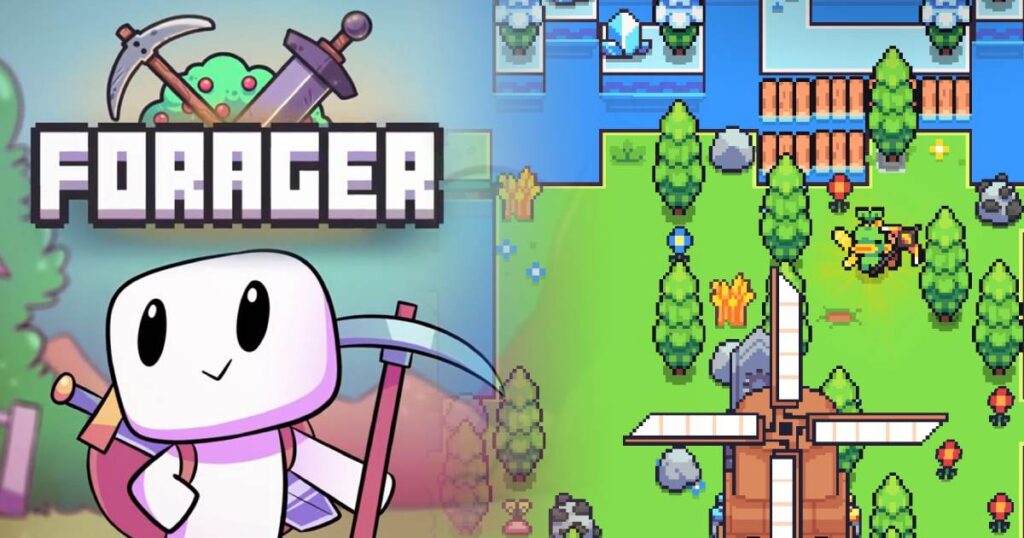 If you enjoy Terraria, Stardew Valley, and Zelda elements, you will surely love Forager. This game focuses heavily on resource gathering, item crafting, base building, and solving puzzles – giving it the addictive gameplay that will make the time go unnoticed.
Forager offers a distinctive take on resource gathering and crafting. You start with nothing and slowly work your way up to building, expanding, and defending your base. Explore and farm resources to support your growth, make discoveries and craft different tools for surviving the unpredictable world.
Here are a few tips if you're a beginner to Forager. Increase your inventory capacity as soon as possible, as it will help you carry more resources. Prioritize building furnaces and sewing stations to process materials. And remember, while the game packs plenty of action and adventure, don't forget to enjoy the simple delights of foraging, crafting, exploring, and building. Happy foraging!