Attention UFC fans! Get ready to step into the octagon once again with the highly anticipated release of UFC 5 by EA. Mark your calendars for October 27th, 2023, as this is the confirmed release date for the game. But wait, there's more!
A closed beta will be available, giving lucky players the opportunity to test out the game before its official launch. UFC 5 will be available on the latest gaming consoles, including the PS5, Xbox Series X, and Xbox Series S.
Unfortunately, it won't be compatible with Xbox One or PS4. There are two editions to choose from – the Standard edition and the Deluxe edition, which offers additional content and early access. The prices are set at $69.99 for the Standard edition and $99.99 for the Deluxe edition.
Get ready to experience new and exciting features like authentic damage, new strikes and hit reactions, seamless submissions, and an online career mode. Powered by the Frostbite engine, UFC 5 will deliver improved graphics and visual effects. Stay tuned for updates on fighter ratings and the complete roster for UFC 5.
Get ready to unleash your fighting spirit!
UFC 5 Release Date
The highly anticipated UFC 5 is set to be released on October 27th, 2023. Fans of the UFC series have been eagerly awaiting the next installment, and now they can mark their calendars with this confirmed release date. UFC 5 promises to deliver an immersive and action-packed experience like never before.
UFC 5 Cover
Although the release date has been confirmed, details about the cover art for UFC 5 have not yet been revealed. Fans can expect an exciting and visually striking cover that captures the essence of the UFC.
UFC 5 News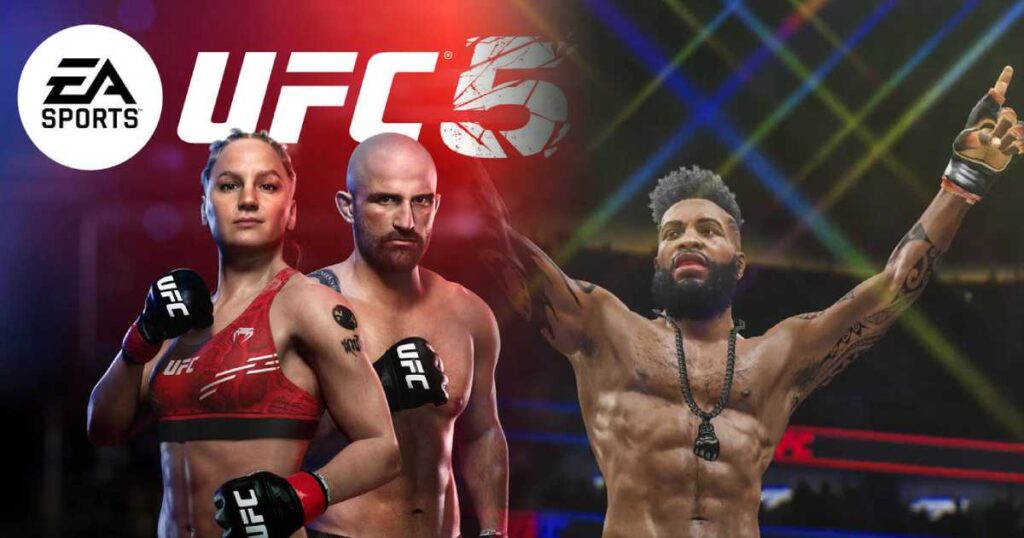 In exciting news for dedicated fans, there will be a closed beta for selected players. This closed beta will give a fortunate few the opportunity to get a sneak peek at the game before its official release. It's a chance to provide feedback and help shape the final product.
UFC 5 will be available on the latest generation of gaming consoles, including the PlayStation 5, Xbox Series X, and Xbox Series S. Unfortunately, the game will not be compatible with the Xbox One or PlayStation 4.
This move allows developers to fully utilize the capabilities of the next-gen hardware and deliver an enhanced gaming experience.
UFC 5 Editions
There will be two editions of UFC 5 available for fans to choose from: the Standard edition and the Deluxe edition.
Standard Edition
The Standard edition of UFC 5 will be priced at $69.99. This edition will include all the core features of the game and provide an engaging experience for players. While there won't be any early access for those who opt for the Standard edition, fans can still look forward to experiencing all the intense action that UFC 5 has to offer.
Deluxe Edition
For those who want to take their UFC experience to the next level, the Deluxe edition is the perfect choice. Priced at $99.99, this edition includes additional content that will enhance the gameplay. Not only will players have access to the full range of features, but they will also enjoy early access to the game.
This means Deluxe edition owners can dive into the octagon before anyone else and get a head start on their UFC journey.
UFC 5 New Features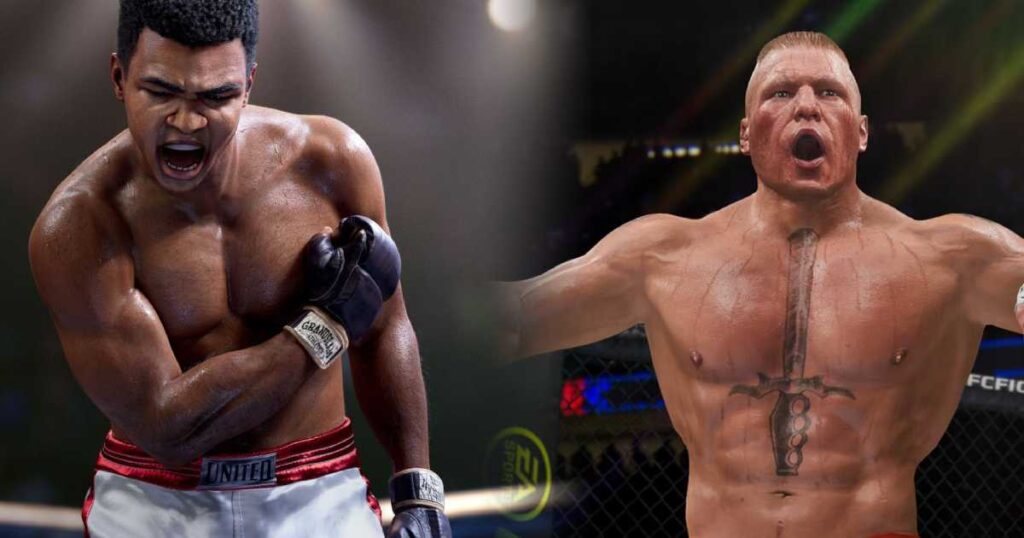 UFC 5 is poised to introduce a range of exciting new features that will elevate the gaming experience and create an even more realistic representation of the sport. Here are some of the standout features to look forward to:
Authentic Damage System
One of the key focal points of UFC 5 is the introduction of an authentic damage system. This means that fighters will visually display the effects of the brutal and intense battles they engage in.
From cuts and bruises to swelling and fatigue, players will witness the toll each strike takes on their chosen fighters. This level of detail adds an extra layer of realism to the gameplay and immerses players in the world of UFC like never before.
New Strikes and Hit Reactions
To keep things fresh and exciting, UFC 5 will introduce new strikes and hit reactions. Players will have an expanded arsenal of moves at their disposal, allowing for a more dynamic and varied fighting style.
Additionally, fighters will react realistically to each strike, enhancing the sense of realism and impact within the game.
Seamless Submission Mechanics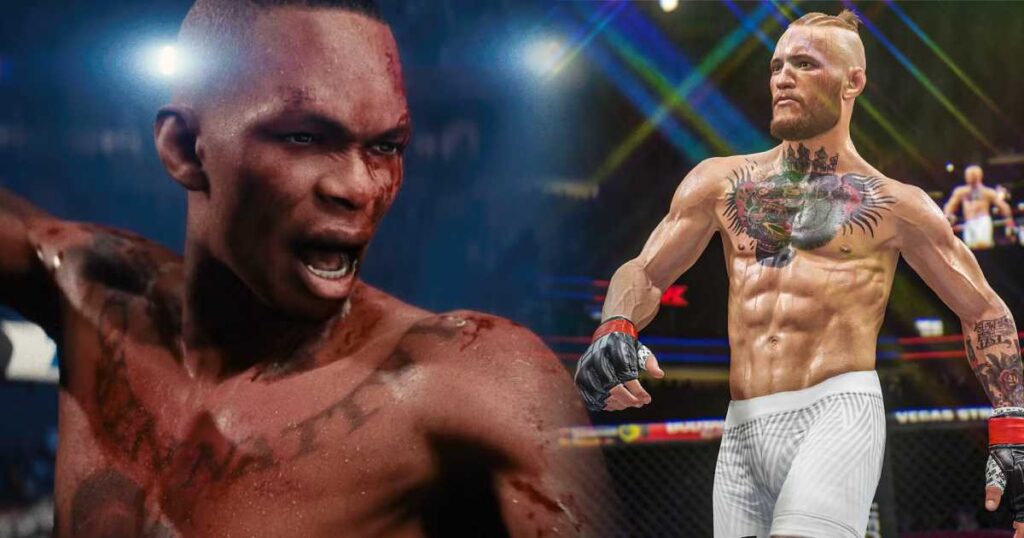 Submission holds have long been a staple of the UFC series, and UFC 5 will take the mechanics to the next level. The seamless submission system will provide a more intuitive and immersive experience when it comes to grappling and executing submissions.
Players must strategize and carefully time their moves to overpower their opponents or fend off submission attempts. The refined mechanics ensure that the submission aspect of the game is as seamless and realistic as possible.
Online Career Mode
For those who enjoy the thrill of online competition, UFC 5 introduces an online career mode. This mode allows players to create their own fighter, train them, and compete against other players from around the world.
It's an opportunity to climb the ranks and prove your skills in the virtual octagon. With the online career mode, every fight matters as players build their reputation and strive for greatness.
Frostbite Engine
UFC 5 will be powered by the Frostbite engine, a cutting-edge technology that has become synonymous with stunning visuals and immersive gameplay.
This engine has been used in various other popular games and is known for its ability to deliver realistic graphics and stunning visual effects. With Frostbite, players can expect enhanced visuals that bring the fighters and arenas to life in vivid detail.
Fighter Ratings and Roster
While many fans are eager to learn more about the fighter ratings and the full roster for UFC 5, this information has not yet been released. The roster for UFC games typically features a mix of fan-favorite fighters, legends of the sport, and new rising stars.
Each fighter is meticulously designed to capture their unique appearance, fighting style, and personality. As more information becomes available, fans can prepare to see their favorite fighters step into the virtual octagon once again.
As the release date approaches, anticipation for UFC 5 continues to grow. With its confirmed release date, closed beta, and exciting new features, UFC 5 promises to be a must-have for any fan of the sport. Whether you choose the Standard edition for the core experience or opt for the Deluxe edition with its additional content and early access, UFC 5 is sure to deliver an unforgettable gaming experience.
Get ready to step into the octagon and experience the thrill of the UFC like never before.