If you're a fan of the action-packed blend of real-time strategy in Minecraft Legends, then you're in luck! In this article, we've lined up ten games that capture the same thrilling vibe. Offering a variety of similar experiences, from commanding troops building structures to strategic warfare, these games will certainly enthrall you just as much.
Whether you prefer playing on PC or console, rest assured you'll find your next exciting adventure in this curated list, each chosen for its distinctive yet familiar characteristics to Minecraft Legends. So prepare for a captivating journey through these engaging games about to claim countless hours of your time!
Overview of Minecraft Legends
Minecraft Legends is a unique blend of action and real-time strategy, bringing a fresh take on the iconic Minecraft universe. It offers the familiar, charming block-building aesthetic that Minecraft fans adore. It delves into real-time strategy elements where you build structures, command an army, and combat a horde of foes.
It's an exemplary evolution of the classic Minecraft experience, allowing the players to gain a new perspective of the Minecraft world.
Understanding the gameplay mechanics of Minecraft Legends
In Minecraft Legends, the gameplay mechanics revolve around both the aspects of action and strategy. It merges Minecraft's classic block-building idea with strategic gameplay, where players get to construct various structures, command an army, and engage in combat against piggins, making for a captivating and engaging new Minecraft adventure.
Essential aspects that make Minecraft Legends a unique block-building experience
The integration of real-time strategy elements into the classic block-building genre is what sets Minecraft Legends apart. You're not just building structures out of blocks – you're crafting strategic defenses, planning attacks, and leading your forces into battle.
The combination of these features transforms the familiar block-building experience of Minecraft into a strategic adventure in Minecraft Legends.
1. Minecraft Dungeons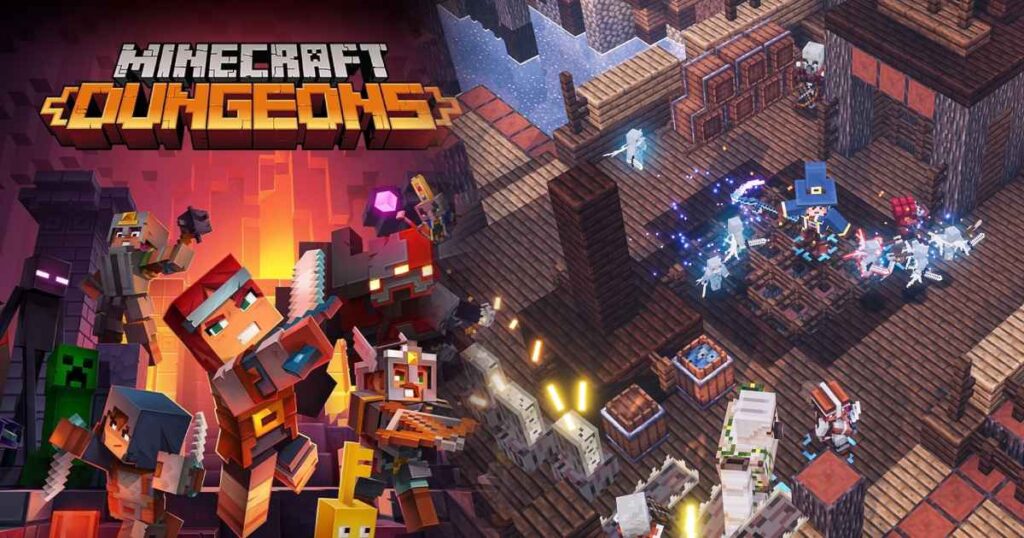 Release date and available platforms
Minecraft Dungeons, a spin-off from the Minecraft series, was launched before Minecraft Legends. The game was released on May 26, 2020, and is available on various platforms such as Windows, macOS, Nintendo Switch, PlayStation 4, and Xbox One.
Exploring the dungeon crawler genre
Like Minecraft Legends, Minecraft Dungeons is a dungeon crawler type of game that explores the vast Minecraft universe, allowing players to gather resources, embark on adventurous journeys, and battle tough enemies, which is as authentically Minecraft as it gets.
Understanding the link between Minecraft Legends and Minecraft Dungeons
While Minecraft Dungeons doesn't incorporate the same real-time strategy (RTS) style as Minecraft Legends, it carries the same essence of the Minecraft universe—collecting resources and defeating enemies. You can dive into the classic Minecraft block-building experience and relish the adventures that align perfectly with Minecraft Legends.
2. Age Of Empires 4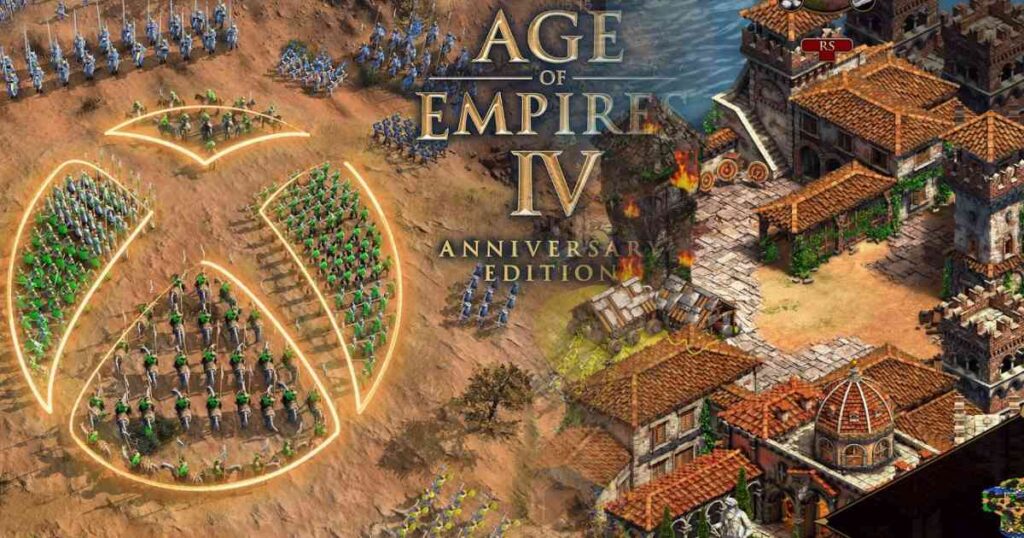 Release date and available platforms
Age of Empires 4, based on the foundational real-time strategy series, was released on October 28, 2021. The game is accessible exclusively on Windows, allowing PC players to immerse themselves in this iconic RTS series.
Exploring the theme and settings of the Age Of Empires series
Focusing on the historical timeline from the Middle Ages to the Renaissance, Age of Empires 4 offers players a chance to guide several different civilizations, including the English, Chinese, and the Holy Roman Empire. The ultimate objective is strategically expanding your civilization, dominating various eras, and emerging as a global force.
Comparing real-time strategy elements in Age Of Empires 4 and Minecraft Legends
While both games differ in character control, the real-time strategy aspect in Age Of Empires 4 and Minecraft Legends is similar. You can find comparable elements in building and expanding civilizations (Age of Empires) and managing resources to construct defensive structures while combating foes (Minecraft Legends).
3. Lost Ark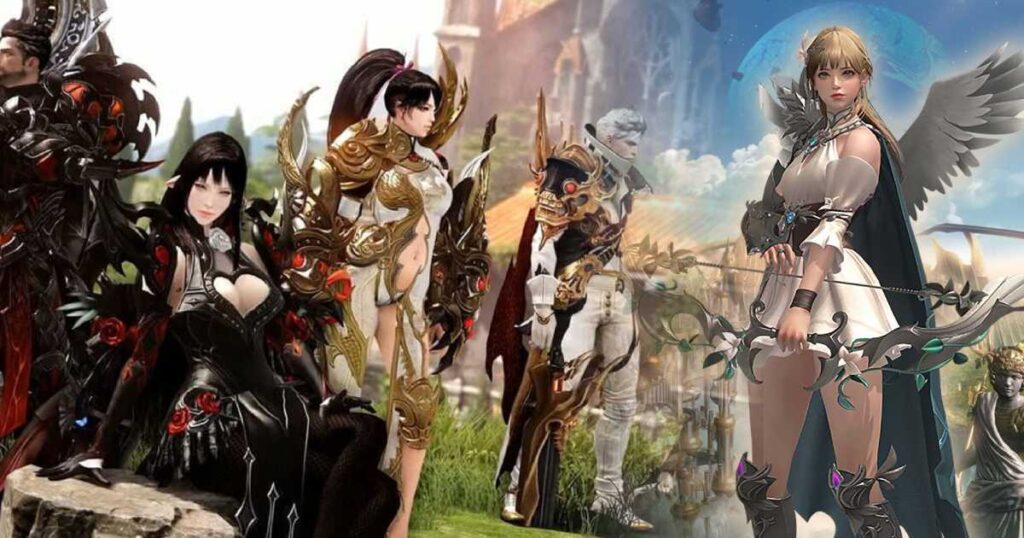 Release date and available platforms
Lost Ark is a massively multiplayer online role-playing game (MMORPG) that employs numerous grand mechanics akin to Minecraft Legends. Released on February 11, 2022, Lost Ark is available by logging on to the popular gaming platform Steam on Windows and macOS.
Understanding the gameplay scalability and mechanics
Although Lost Ark stands out as an MMORPG, it shares similar elements with Minecraft Legends, including an overhead view, control of your hero, and incorporating both player versus environment (PVE) and player versus player (PVP) actions.
PVE and PVP RPG Adventure mixed with Minecraft Legends elements
Lost Ark is a remarkable blend of action, character customization, exploration, and gaining skills, thrilling your gaming journey. Although it lacks the real-time strategy element, the allure of adventure and similar mechanics to Minecraft Legends can be deemed irresistible.
4. Total War: Warhammer 3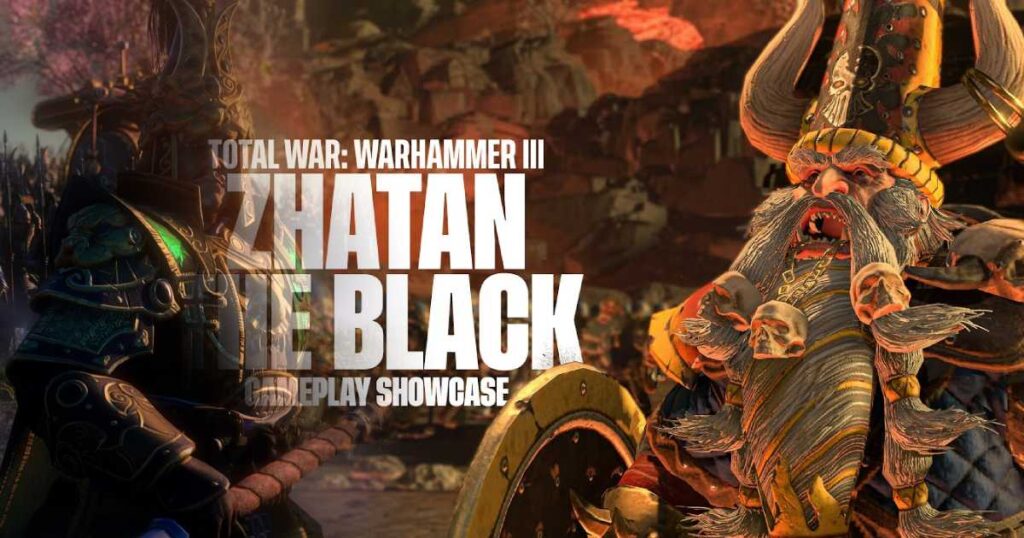 Release date and available platforms
Total War: Warhammer 3 is a turn-based, real-time strategy game set in a fantasy realm that was rolled out on February 17, 2022. This game is solely available on PC on platforms like Windows, macOS, and Linux.
The journey through a fantasy world and tackling tactical challenges
The game offers a riveting journey through a fantastical realm where players must use their strategic skills to deploy armies and defeat adversaries. Though different in terms of game mechanics, the tactics aspect shared with Minecraft Legends distinguishes this game.
Matching the tactics of Minecraft Legends in Total War: Warhammer 3
Despite being fundamentally different regarding real-time and turn-based strategy, both games hinge on tactical thinking for success. If the thrilling tactics you enjoy in Minecraft Legends are what you seek, you may want to consider turning to Total War: Warhammer 3 next!
5. Path Of Exile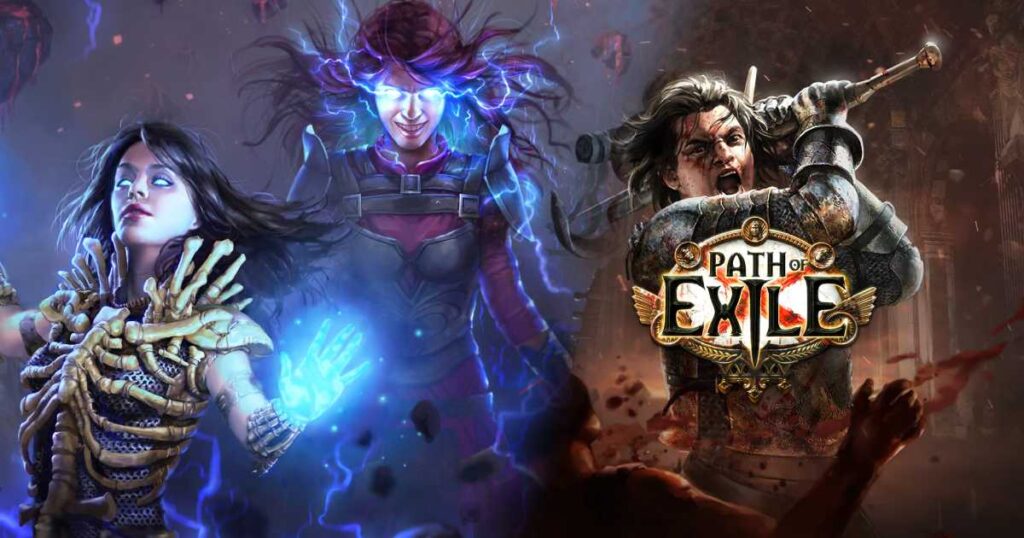 Release date and available platforms
Path of Exile is an action role-playing game (RPG) launched on October 23, 2013, and is available across Windows, macOS, PlayStation 4, and Xbox One. This game blends role-playing with action mechanics akin to Minecraft Legends, offering a captivating fantasy world for players to venture into.
Engaging in a world of fantasy mixed with elements of Minecraft Legends
Once you delve into the world of Path of Exile, you'll stumble upon a realm filled with monstrous entities begging to be vanquished and quests desperate to be completed. The gameplay mechanics and action strongly resemble, with few added RPG elements.
Understanding the free-to-play RPG Path Of Exile
Path of Exile stands out as it doesn't necessitate spending any money. It is an excellent alternative with RPG elements like skill points, classes, armor, and a gameplay style similar to Minecraft Legends.
6. Touhou Monster TD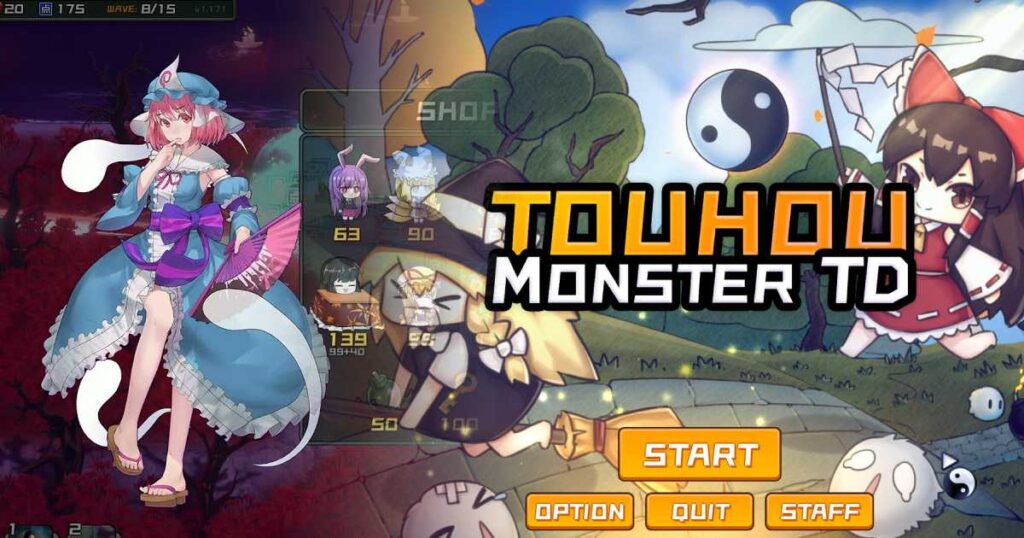 Release date and available platforms
Touhou Monster TD, a strategic tower defense game, shares many commonalities with Minecraft Legends. Available on Windows and macOS Linux, this game is an excellent option for those wanting to immerse themselves in a strategic world of tower defense.
Understanding the strategic tower defense game
Touhou Monster TD allows you to strategically gather resources, bolster your forces, and construct defense systems. It offers enough action and strategy to keep players engaged and challenged.
The link between Minecraft Legends and Touhou Monster TD
Although the main genre differs, both games involve a level of strategic thinking, resource gathering, and defense building. So, if you're intrigued by the strategy gameplay offered by Minecraft Legends, Touhou Monster TD is an excellent alternative.
7. The Hero We Need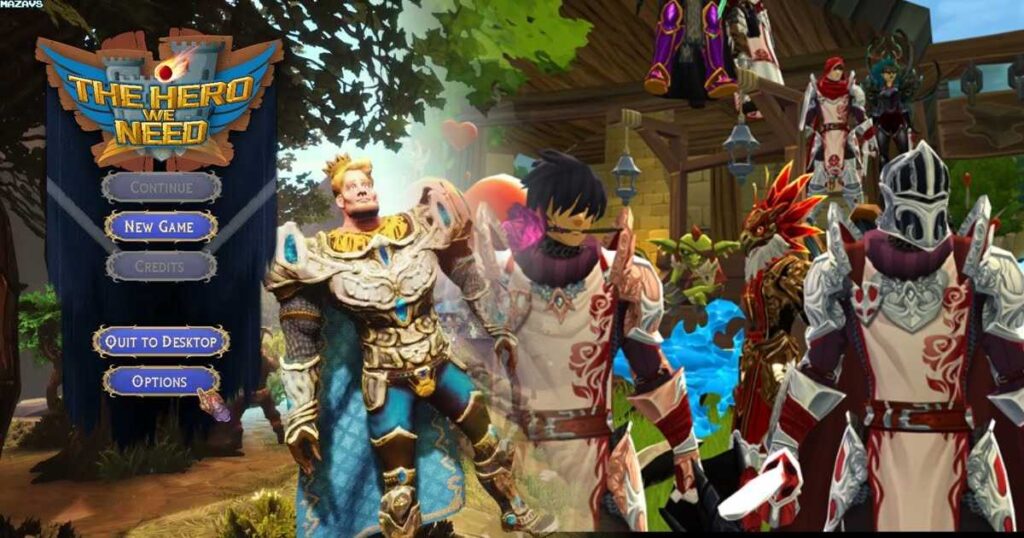 Release date and available platforms
Just like Minecraft Legends, The Hero We Need also embeds tower defense elements in its gameplay. It's available on the popular PC gaming platform Steam for Windows
An in-depth look into the game
Step into a world that was harmonious before a creature invasion and now requires you to strategize its defense. With a massive map to control, you can create your defensive structures, upgrade them as necessary, and strive for survival.
Relating Minecraft Legends elements in The Hero We Need
Both games feature sections where you must strategize defenses, build walls, create ranges for defense towers, and repel the assaulting forces. If that's the part of Minecraft Legends you relish, The Hero We Need is well worth a try.
8. Attack On Toys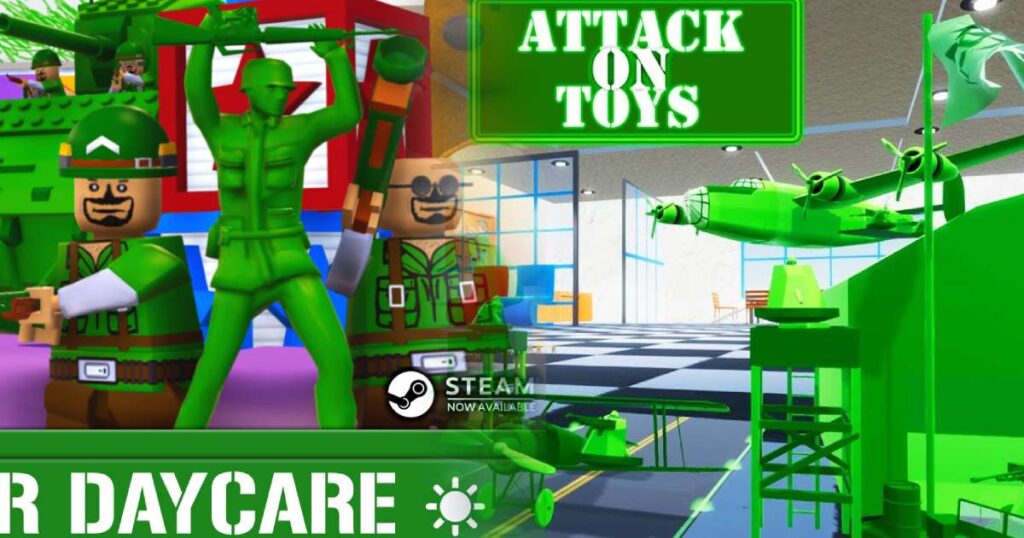 Release date and available platforms
Attack On Toys brings nostalgia and strategy, reminiscent of Minecraft Legends' charm. The game is available on Windows, macOS, and Linux.
Understanding the game's nostalgic gameplay and visuals
Just as toy soldiers often mark the beginning of playtime for children, real-time strategy games often mark the beginning of PC gaming for many. Attack On Toys aims at invoking the nostalgia of these beginnings.
Strategy elements similar to Minecraft Legends
Simultaneously enhancing nostalgia and tending to strategic gameplay, Attack On Toys allows you to command an army of toy soldiers. With the combination of massive warfare and strategic tactics, it definitely aligns with Minecraft Legends.
9. Minecraft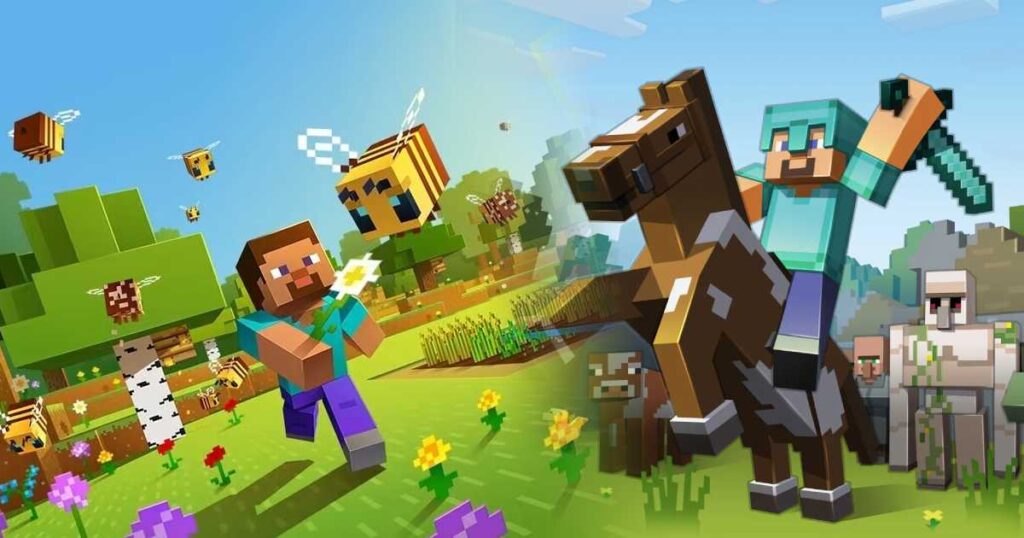 Release date and available platforms
The actual game that led to the birth of Minecraft Legends, Minecraft, was first released on May 17, 2009, and can be availed on platforms like Windows, macOS, Linux, PlayStation, Xbox, Nintendo Switch, and more.
The origin of the Minecraft franchise
The game that laid the foundation for the iconic franchise, Minecraft, might be played in a vastly different manner than Legends. Still, checking the origin out is imperative if you've become an RTS enthusiast.
Transition from Minecraft to the RTS of Minecraft Legends
Minecraft emphasizes peaceful gameplay, creativity, exploration, and resource gathering. After playing the exhilarating RTS of Minecraft Legends, transitioning to the original game promises different enjoyment. It's also a chance to relish the resources and mobs you've encountered in Legends in a soothing sandbox environment.