Uber, the revolutionary demand rideshare service, has transformed how we think about transportation. Gone are the days when waving down a taxi on a busy street was the norm. Now, with a mobile device in hand, you can hail a ride from the comfort of your home.
But if you're new to Uber or just want to ensure you're using it to its full potential, this guide is for you.
Getting Started with Uber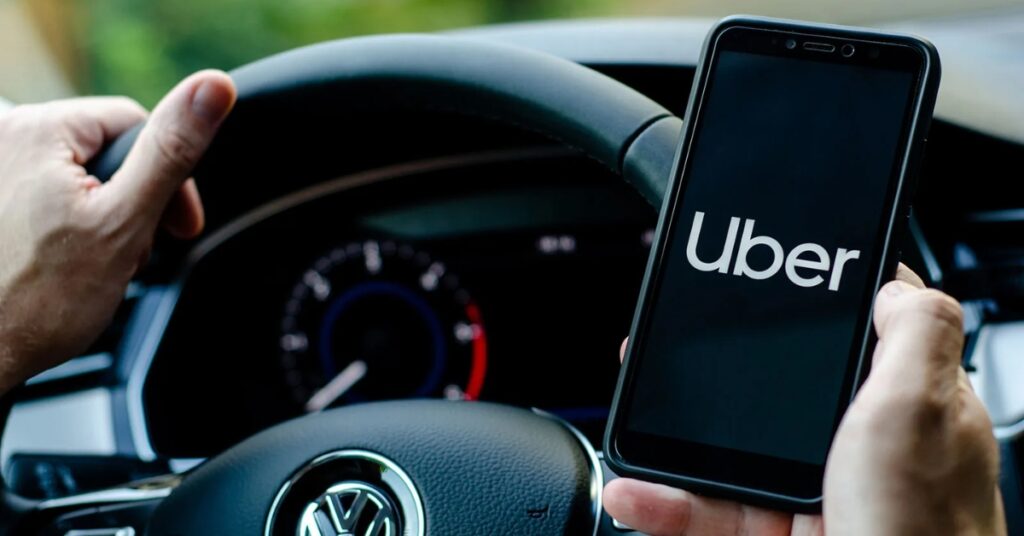 Step 1: Download and Set Up the App
Platform Access: Open your mobile device's app store. Search for Uber and download.
Profile Creation: Post-download, tap on the menu icon to initiate the setup. Enter your email and phone number, and undergo a quick OTP verification.
Step 2: Input Your Travel Details
Location Services: Your current location is the default pickup spot. If it picks the wrong location, adjust manually to the exact location.
Destination: Input your end goal by manual text entry or pointing to the map.
Step 3: Choose Your Ride
Ride Options: Browse through various ride options, ranging from basic ride services like UberX wheelchair-accessible vehicles to premium rides such as Uber Black.
Fare Estimation: The app will display an estimated fare, factoring in travel time, type of vehicle, and distance.
Step 4: Monitor and Communicate During Your Ride
Ride Details: Once booked, view your driver's details, type of vehicle, and estimated time of arrival, and track the Uber trip in real time.
Communication: You can call or message your Uber driver directly through the app if there are any changes or specific instructions.
Step 5: Complete Your Trip and Give Feedback
Payment: By default, the payment method linked to your profile (like a credit card or Uber gift card) will be charged. Some regions also offer cash payment options.
Feedback: Rate the quality of the service, helping Uber maintain its standards. Tipping, while optional, is a kind gesture if you find the service excellent.
Ensuring Safety and Satisfaction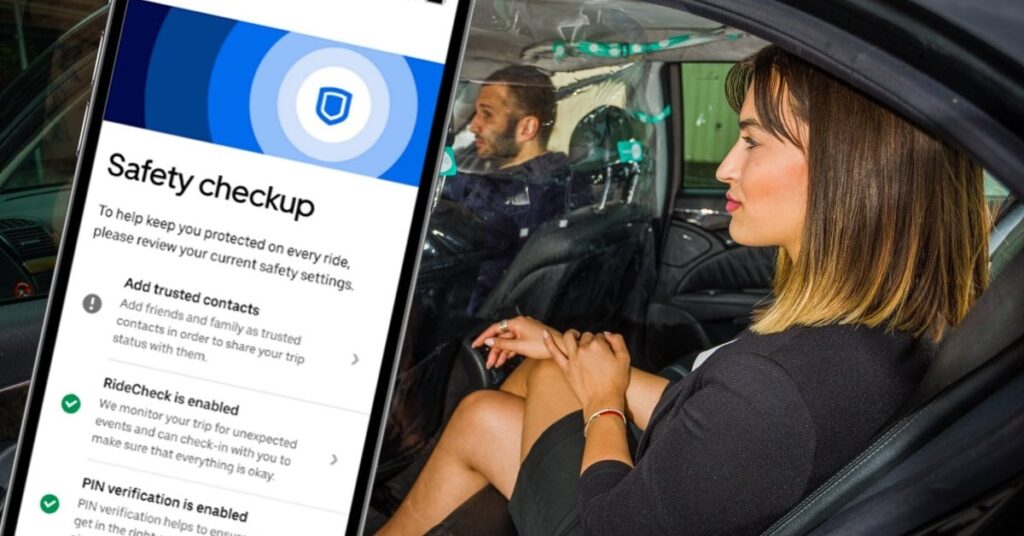 When using Uber, ensuring your safety is paramount, and the ride-share service has implemented several features to this end. One of the key safety measures is sharing your trip details with a trusted contact, be it friends or family. This shared information, accessed via the mobile device's menu icon, includes details like the type of vehicle, your current location, and the expected arrival time. Such transparency lets your loved ones track your Uber trip in real-time, offering peace of mind.
Additionally, in the unforeseen event of an emergency or deviation from the usual route, Uber's built-in emergency features allow users to alert their preset emergency contact swiftly. With just a few taps, you notify your contacts and provide them with crucial trip details, ensuring a timely and effective response. These comprehensive safety measures underscore Uber's commitment to maintaining an excellent service standard while prioritizing user welfare in major cities and beyond.
Beyond the Basic Ride: Other Uber Services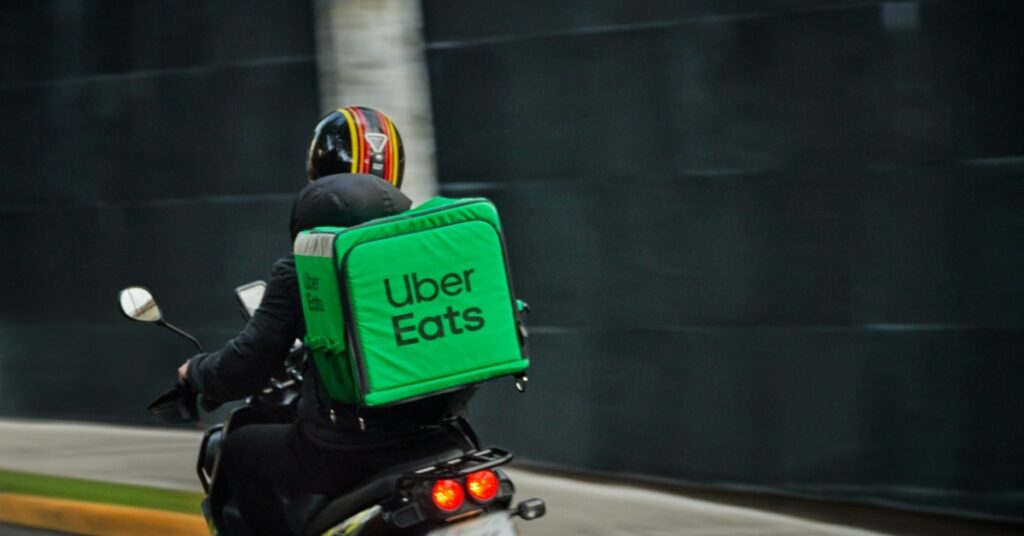 Uber's offerings extend far beyond just hailing rides. With Uber Eats, you can bypass the crowds and experience local dining directly from the comfort of your home. For regular users, Uber Pass emerges as a valuable tool, providing benefits that make every journey more rewarding.
Uber Eats: A delivery service connecting users to local eateries, ensuring your favorite meals arrive fresh and fast.
Uber Pass: A subscription offering advantages such as discounts on rides and faster pickup times, enhancing the overall Uber experience in major cities.
What Sets Uber Apart?
Uber has disrupted the taxi service industry. Unlike traditional taxi drivers associated with a specific taxi company, Uber drivers use their vehicles. This offers a diverse fleet ranging from accessible vehicles to luxury sedans.
Plus, Uber ensures their drivers have a clean driving record, making them more reliable than some regular taxis. The rise of Uber has even seen many professional drivers who once worked for executive limo services join the platform for better opportunities.
Final Thoughts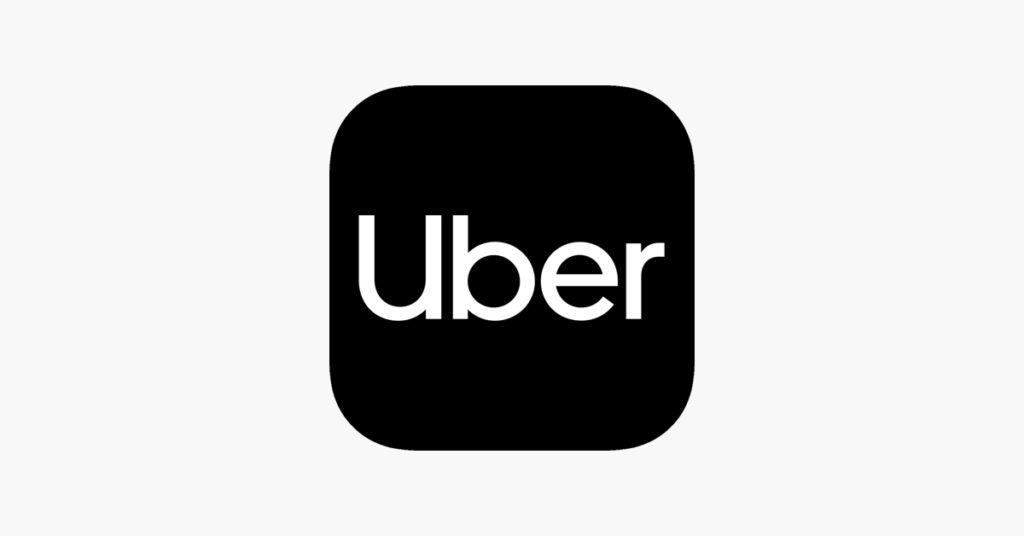 Navigating the bustling streets of major cities or even the quiet avenues of suburban areas has never been more efficient or varied than with Uber. With a diverse spectrum of ride options, ranging from vehicles that are wheelchair accessible to the plush interiors of premium rides, Uber has meticulously crafted a service for nearly every type of user.
Moreover, the platform's intuitive design facilitates straightforward ride bookings, even for those who need to be tech-savvy. But beyond the tangible amenities and digital ease of use, what truly sets Uber apart from traditional public transport or standard taxi services is its commitment to customer satisfaction. We all make mistakes, like choosing the wrong pickup location. Yet, in such instances, Uber's distinguished customer service stands out, swiftly stepping in to rectify and ensure that your journey remains uninterrupted.
FAQs: How to Use Uber
What is an Uber Ride?
An Uber Ride refers to the service offered by Uber where users can book a trip from a starting point to a destination using the Uber app.
How do I set my pickup location in the Uber app?
The app suggests your current location as the default pickup spot when you open it. You can manually adjust this by typing in an address or moving the location pin on the map.
Can I use a debit card as my payment method for Uber?
Yes, Uber accepts debit cards, among other payment methods. You can set it as your default payment method for convenience.
How do Uber drivers differ from normal taxi drivers?
Uber drivers use their personal vehicles and undergo a thorough background check, ensuring a safe and personalized experience.
How do I book rides on Uber?
Simply open the Uber app, set your pickup location, choose your destination, select your preferred type of ride, and confirm the booking.
What's the difference between a normal taxi and an Uber Ride?
Unlike normal taxis, which are usually hailed on the street or booked through a taxi company, Uber Rides are booked through a mobile app. Additionally, Uber offers various types of ride options, from basic to luxury, catering to different needs.
Are there cancellation fees if I decide not to take my Uber Ride after booking?
Yes, if you cancel an Uber Ride after a certain time limit, you might incur a cancellation fee. The specifics of this fee can vary based on the city and type of ride.
What are high-end cars in the context of Uber?
High-end cars refer to Uber's luxury offerings, like Uber Black, which feature premium vehicles driven by professional private drivers.
How does the default option differ from the cheapest option when selecting a ride type?
The "default option" is the ride type that typically appears first when you open the app, often based on your past choices or the most popular choice in your area. The "cheapest option" refers to the most budget-friendly ride available at that time, like UberPool.
If I have a particularly positive or negative experience, how does Uber's customer service business handle feedback and complaints?
Uber takes feedback seriously. Post-ride, you can rate your driver and provide detailed feedback within the app. For serious concerns or issues, Uber's support team is accessible through the app and is usually responsive in addressing and resolving problems.
With so many ride options, how do I distinguish between the type of ride that suits my needs best?
Uber categorizes rides based on factors like vehicle quality, passenger capacity, and price. By reading the descriptions and comparing fares, you can choose whether you want the cheapest option, a luxury experience, or something in between.